Doming on promotional products by REFLECTS®
A special effect you can really feel: Customisation with doming and 3D stickers.
They feel good and look good: "Doming", the process whereby curved surface coating areas are created that enhance promotional products such as key rings, bag hooks, luggage tags, buckles and ballpoint pens, especially in the form of three-dimensional gel stickers.
So-called "Domings" or 3D stickers can be created using the doming finishing method. They are real eye-catchers due to their unusual surface made from glossy synthetic resin, the captivating brilliance of their colours and their unique feel. And that guarantees your logo the grand entrance it deserves.
Three-dimensional, highly transparent, delicate and with an almost glassy look, your logo as a 3D sticker literally tempts you to touch it. At the same time, it meets every expectation in terms of a pleasant haptic experience. At our location in Cologne, we will be happy to customise your desired promotional product for you. Feel free to contact us.
What are the advantages of doming?
Small effort for a big effect: Domings can be implemented inexpensively and are also suitable for very small print runs. The finishing process offers you several advantages: Your logo as a 3D sticker is optimally protected. At the same time, the three-dimensional surface enhances it and sets the product in scene perfectly, because the synthetic resin look gives your three-dimensional logo plasticity and depth.
Furthermore, you remain flexible when it comes to the design of your doming sticker. This means that even multi-coloured logos can be easily implemented. And, last but not least, doming stickers have very good adhesive properties. They are relatively durable and hard-wearing, as well as UV- and weather-resistant.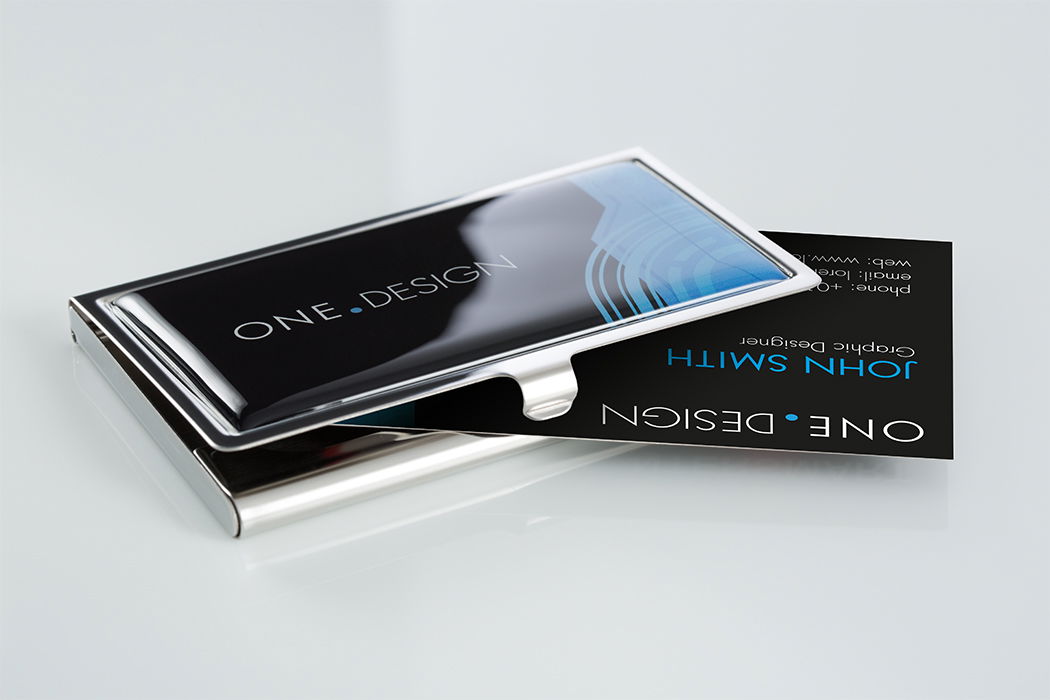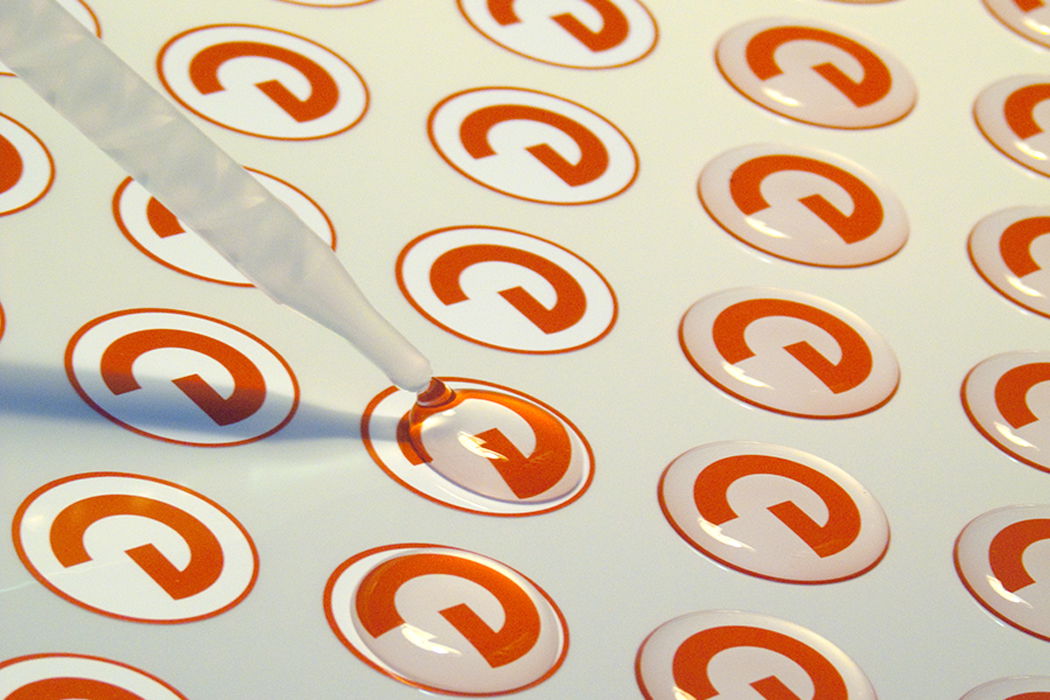 How does doming work?
First, the print motifs are applied to a foil by a plotter. After these have dried, epoxy resin is applied to the artwork – either semi-automatically with a dispenser or even by hand. The latter is done, for example, with special shapes or articles.
The resin has a high viscosity. This allows it to flow to the edge of the sticker and stay there. The material then hardens through air-drying for several hours.
The materials are processed by us in rooms that are as dust-free as possible and with the greatest precision and care. This is how we ensure that your logo as a 3D sticker is produced in optimal quality.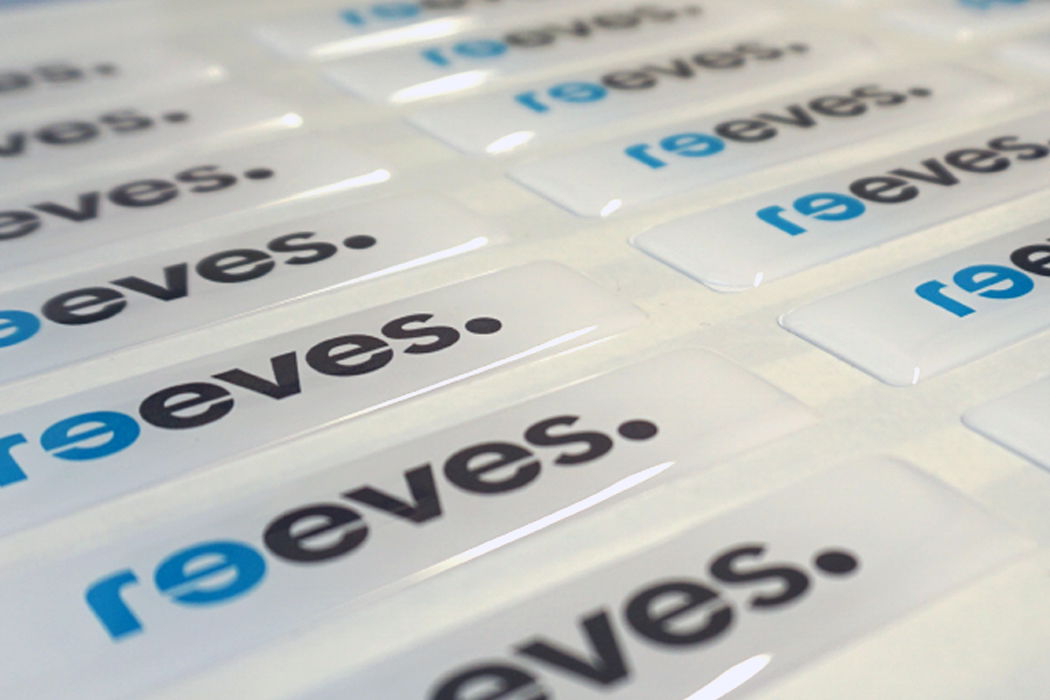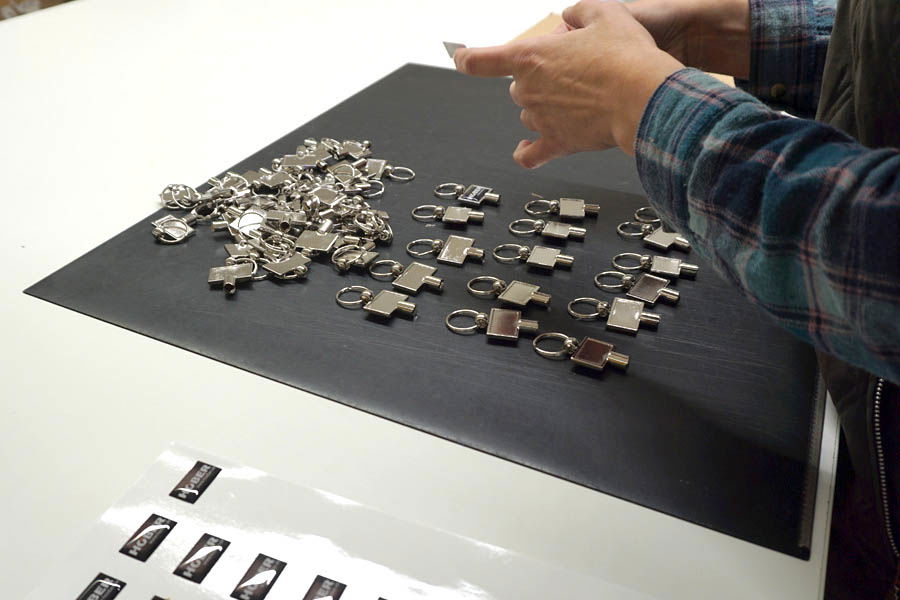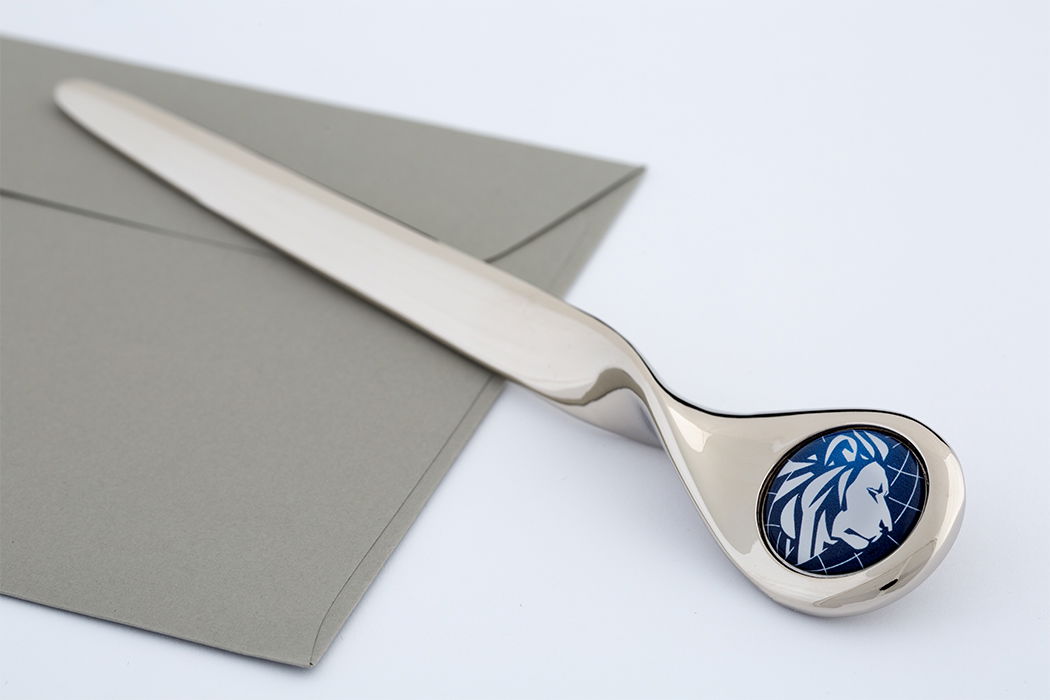 When can doming be used for advertising?
Doming is a technically demanding and very versatile type of customisation for promotional products. It looks highly individual, because the range of articles that can be finished with a 3D sticker is extremely wide.
Specifications for the print template:
Use vector graphics or pixel graphics with 600ppi.
Always convert fonts into lines.
Use a font size of at least 6 point (cap height).
Articles for perfect doming