The colours


1080 variants

Increase your brand visibility of your corporate identity by using visual colour accents and practical gadgets. Configure your myNizza easily by following our simple mix-and-match rules.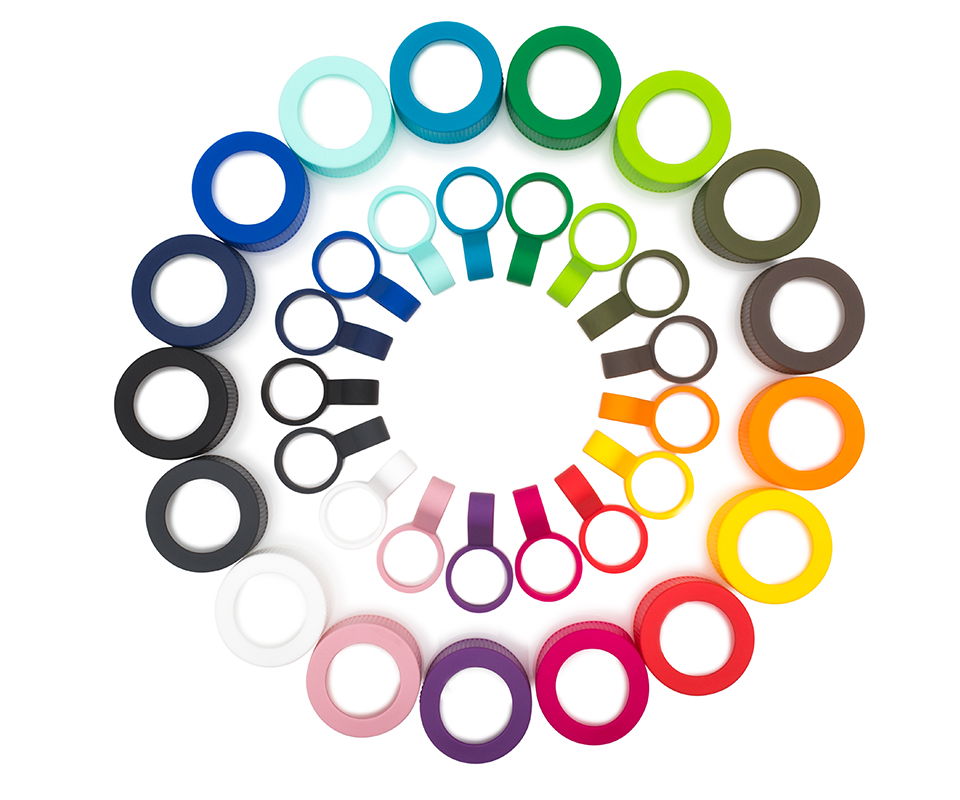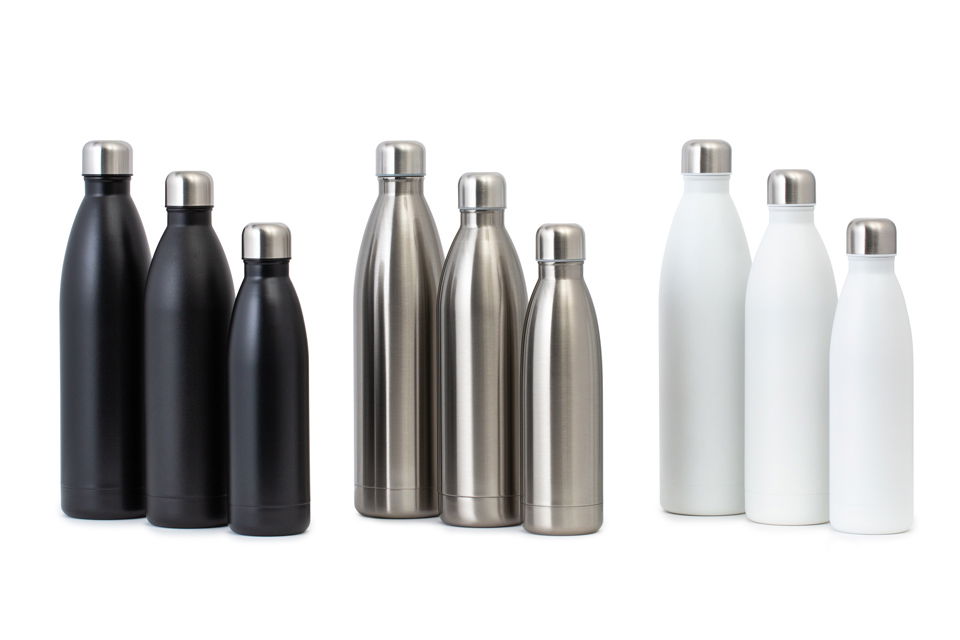 The thermo drinking bottle


myNizza impresses with inner values
Product numbers 52457, 52495 (XL), 52531 (XXL)
For hot or cold drinks
Double-walled drinking bottle with copper vacuum insulation
Capacity: 500 ml, 750 ml, 1 l
Screw lid
Colours: White, black or stainless steel-silver
Micropowder coating (black or white)
Stainless steel drinking bottle with anti-fingerprint coating
Customisation options: Laser engraving, pad printing, UV printing
Dishwasher safe
The Ring


Add more colour to the game
Decorative loop with dot pattern for the bottleneck
17 different colours to choose from
High-quality and comfortable silicone
Handle aid
REFLECTS® design
Dishwasher safe
Special branding: CO2 laser engraving on loop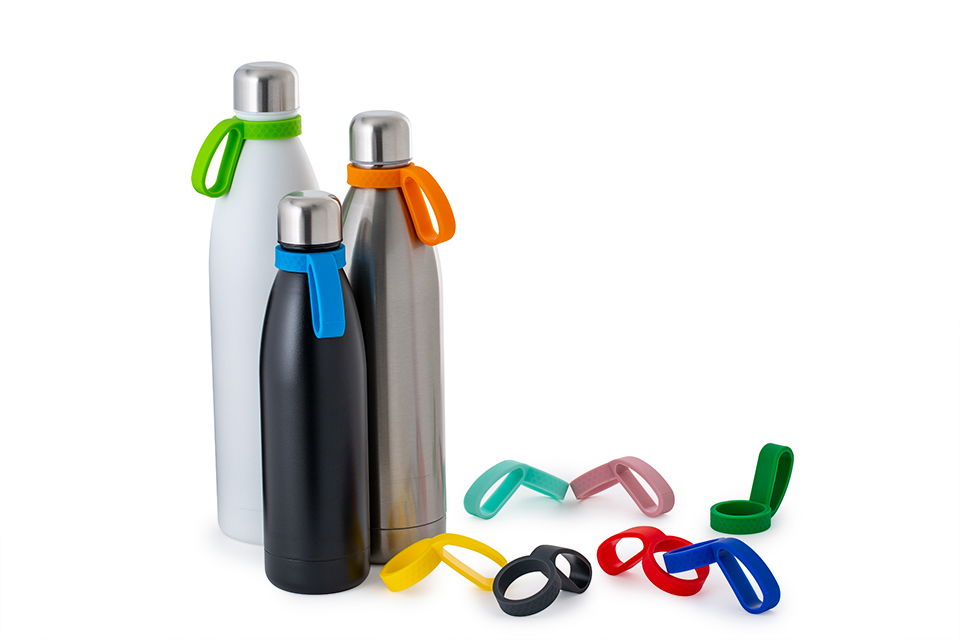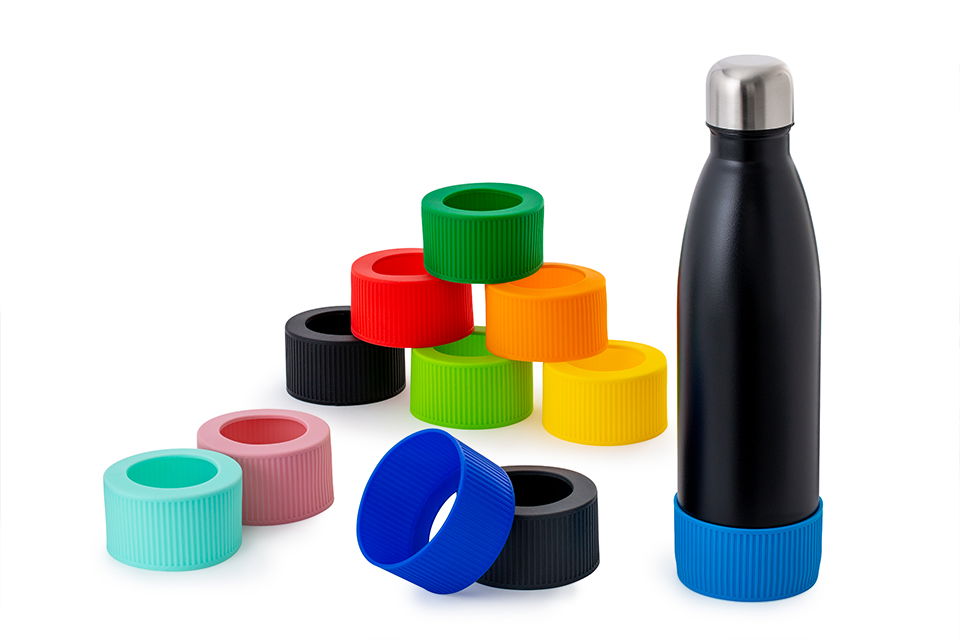 The Sleeve
Only for 52457 (500ml)
Bottom sleeve made of high-quality silicone with ribbed pattern
17 different colours to choose from
Safe and smooth placement, even on sensitive surfaces
Protection against shifting on slippery surfaces
Dishwasher safe
REFLECTS® design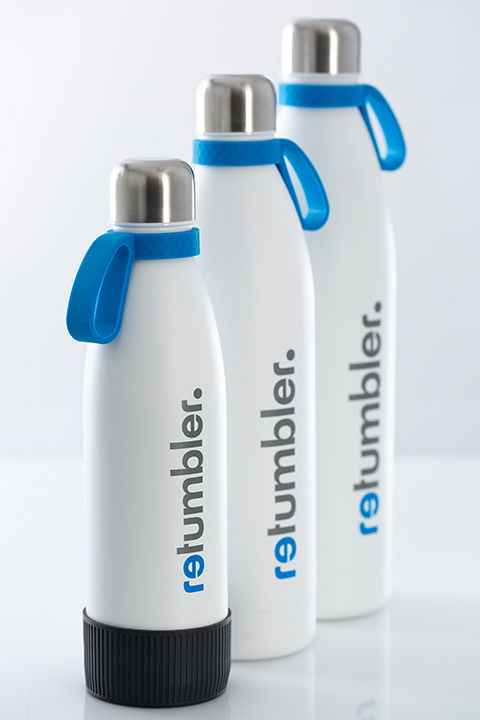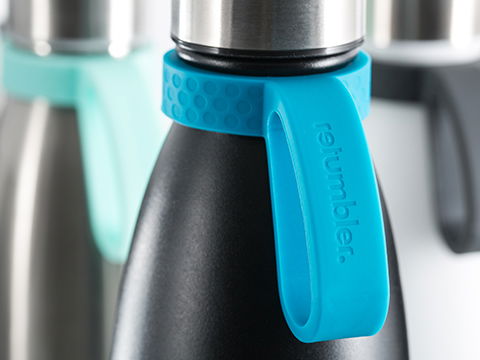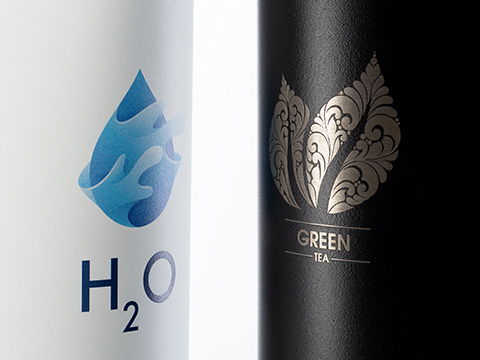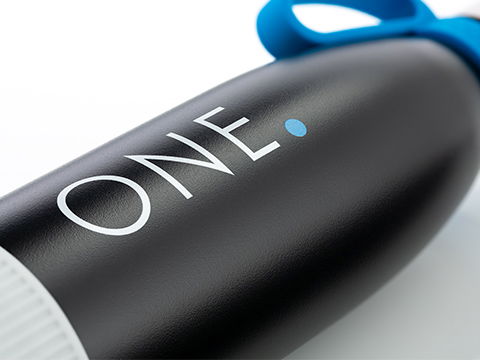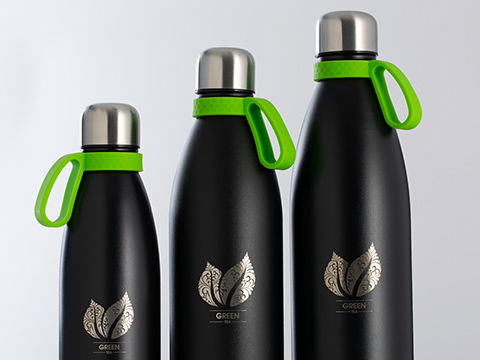 Customization in Cologne


Leave a lasting impression

There is nothing that makes a promotional product as special as its customization. The stylish drinking bottle can be customized with:
High-quality laser engraving
Bright pad printing
Large-area UV printing
Additionally, the silicone loop can be branded with a CO2 laser engraving. A visual and haptic highlight
Note: Our RETUMBLER-NIZZA thermo drinking bottle is dishwasher safe. However, you can extend the durability of the print by gently cleaning it by hand.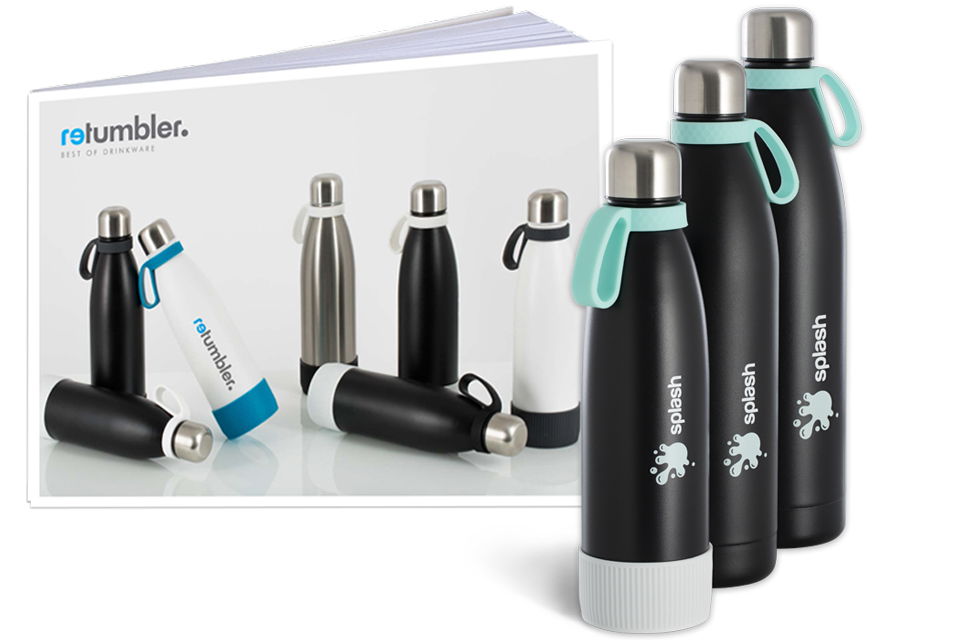 Good to know


Extras and info about myNizza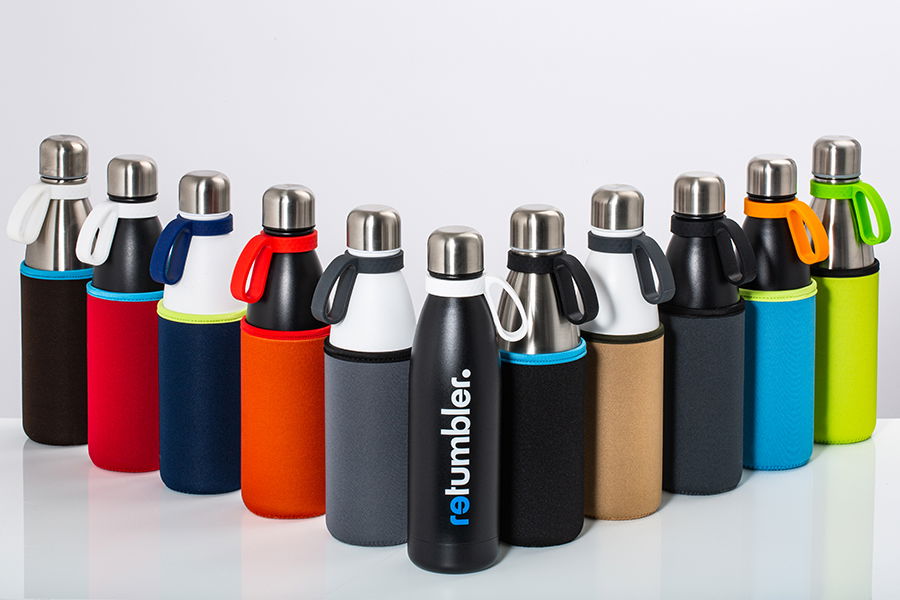 Matches Perfectly:
myNizza with Neoprene Protective Cover
In addition to the 500 ml Thermo bottle myNizza, the RETUMBLER-LABIN 52502 textile protective cover can also be attached to the bottle as a neoprene sleeve with a grip loop. The soft protective cover provides a pleasant haptic experience.
The neoprene sleeves are available from stock in Cologne in the colour grey/black. These can be finished in transfer print.
In many other colours, the protective sleeves can be obtained from 250 pieces, these can also be customised with heat transfer on request.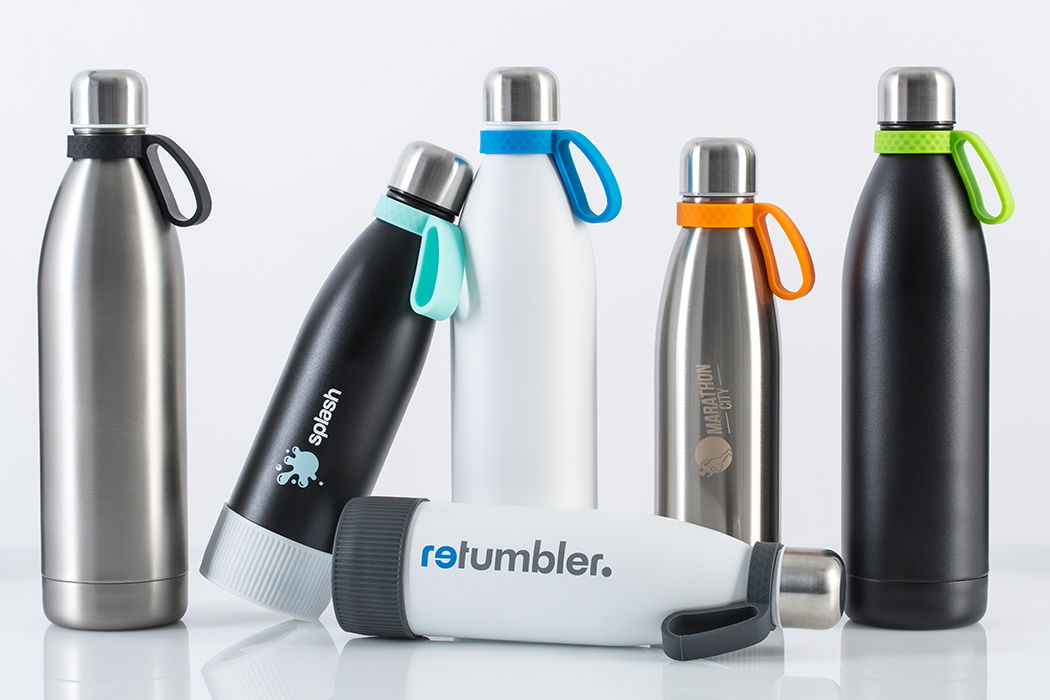 Boost Your Brand Message
CI-concept with added value
Benefit more than ever and create visual accents with high memorability that enhance your brand and message.
Highlight your drinking bottle with visual colour accents that immediately evoke associations with your corporate design. Even from a distance, (potential) customers can associate the bottle with your brand and CI. For our drinking bottles, available in three colours, rings and sleeves in 18 colours from stock in Cologne. Special colours in the customer's CI are possible on request.
Custom Made


Are there any wishes left?

Do you need a colour from the customer's CI or a drinking bottle in a special colour? As easy as that! We offer you the opportunity to turn your needs into reality.

Special colours of the thermo drinking bottle are possible from a quantity of 1,000 pieces. Besides the 0.5 litre version, we offer different sizes or a bottom design. Different colour coatings and material configurations are also possible.

Ring and sleeve can be realised from 500 pieces. An individually designed soft grip sleeve is also possible on request. If required, this can be designed at REFLECTS in Cologne for an additional charge.

Personalised packaging is possible from a quantity of 500 pieces.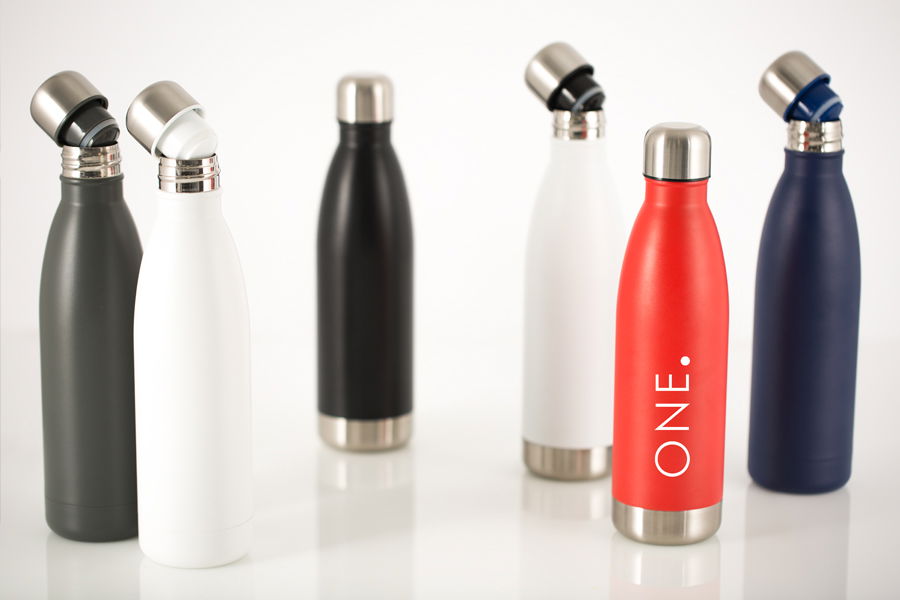 More configurable promotional items