Laser engraving on promotional products
Sophisticated laser engraving on promotional products by REFLECTS®
Be honest: Wouldn't you be happy if someone gave you a high-quality biro with your engraved name? Or if someone surprises you with an elegant key ring including a fine engraving of a logo? Such a gift is always an expression of special appreciation. Not least because it no doubt has the look of a precious piece of jewellery.
It is undisputed: laser engraving has personality. Logo engravings, for example, also give our metal promotional products that certain something extra – by giving them a silvery shine or a copper gleam, subtle iridescence and a constant stream of new matt-metallic effects.
At the same time, a laser engraving highlights the structure of the respective material. Its appearance is also sleek, restrained and noble. An impression that can be achieved not only with ballpoint pens, but also with promotional products such as key rings, USB sticks, mugs, lighters and business card cases. And which you can also use in line with the latest trends. Best example: engraved metal straws. They are increasingly (and literally) on everyone's lips. Precisely because they are extremely durable and an important contribution to greater sustainability.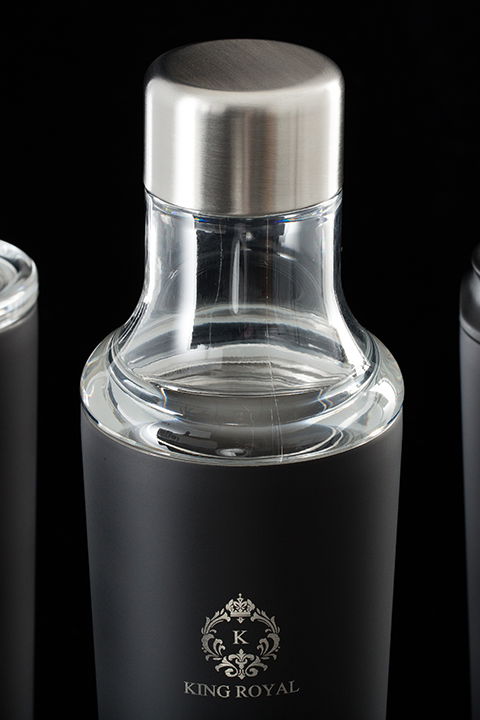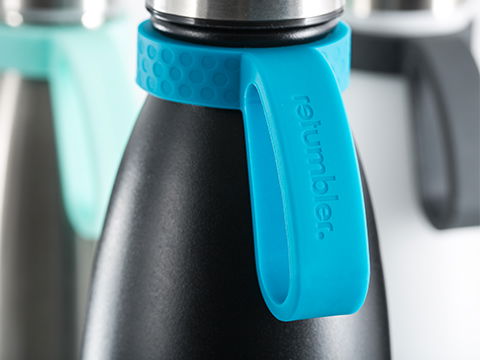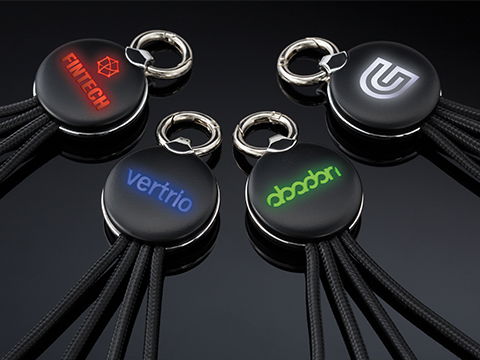 Jewellery with a lasting impression:

laser engraving as a high-quality customisation.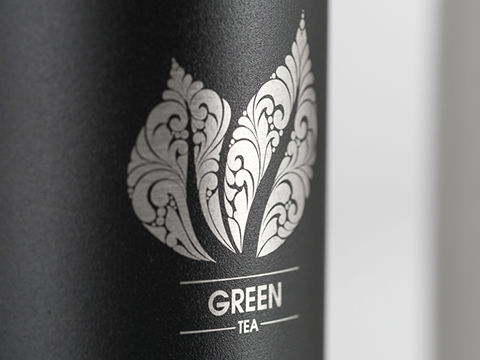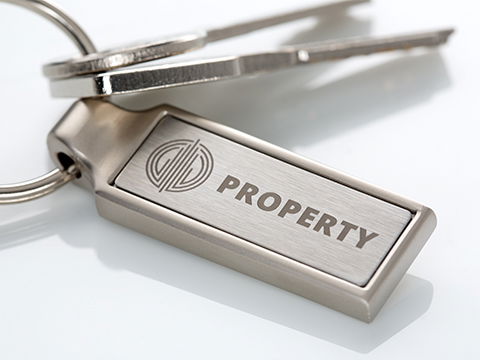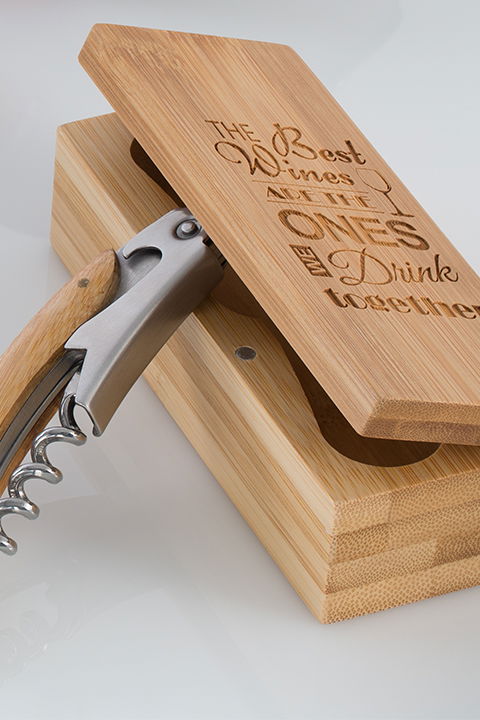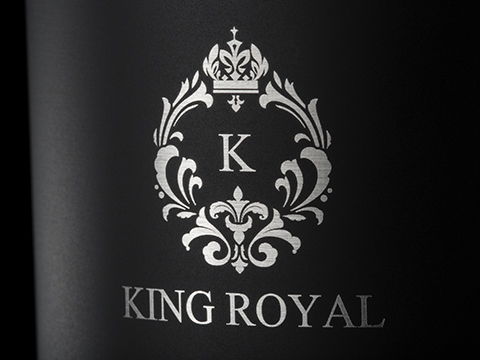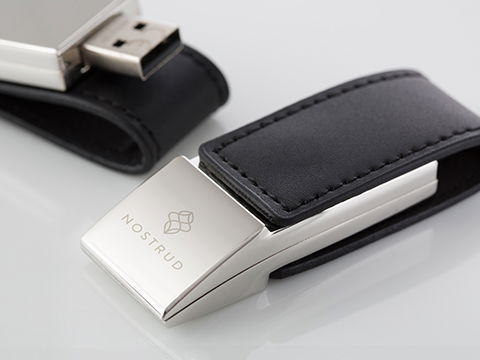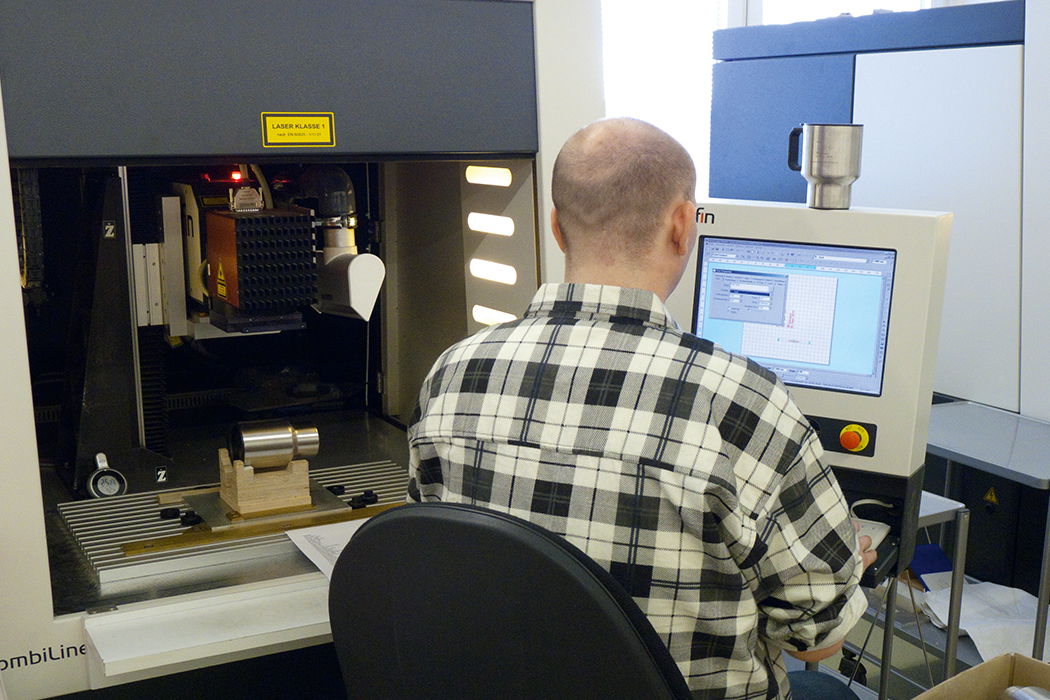 How does laser engraving work?
With laser engraving, the top layer of the material is heated by the laser to such an extent that it vaporises or burns. The underlying layer emerges and contrasts with the article material. At REFLECTS, we use so-called YAG lasers (YAG stands for yttrium aluminium garnet laser), fibre lasers and CO2 lasers for this purpose.
As early as during the item selection stage, we pay close attention to the properties these have when it comes to finishing and how we can achieve the best possible laser engraving results. This means that we also test the finishing properties of a product before it is accepted. In addition, we build an individual receptacle mould for each product. The products are polished, as well as carefully unpacked and repacked.
What are the advantages of laser engraving?
Laser engraving gives your logo a sophisticated look. This is because even the most refined motifs can be achieved with this type of finishing. This makes laser engraving predestined for use on metal articles. But other materials such as wood, bamboo, cork and felt can also be finished with it.
In any case, logo engraving or an engraved advertising message are made both durable and abrasion-resistant. And if you want to add individual names to your promotional products, laser engraving is always a good choice that will leave a lasting impression.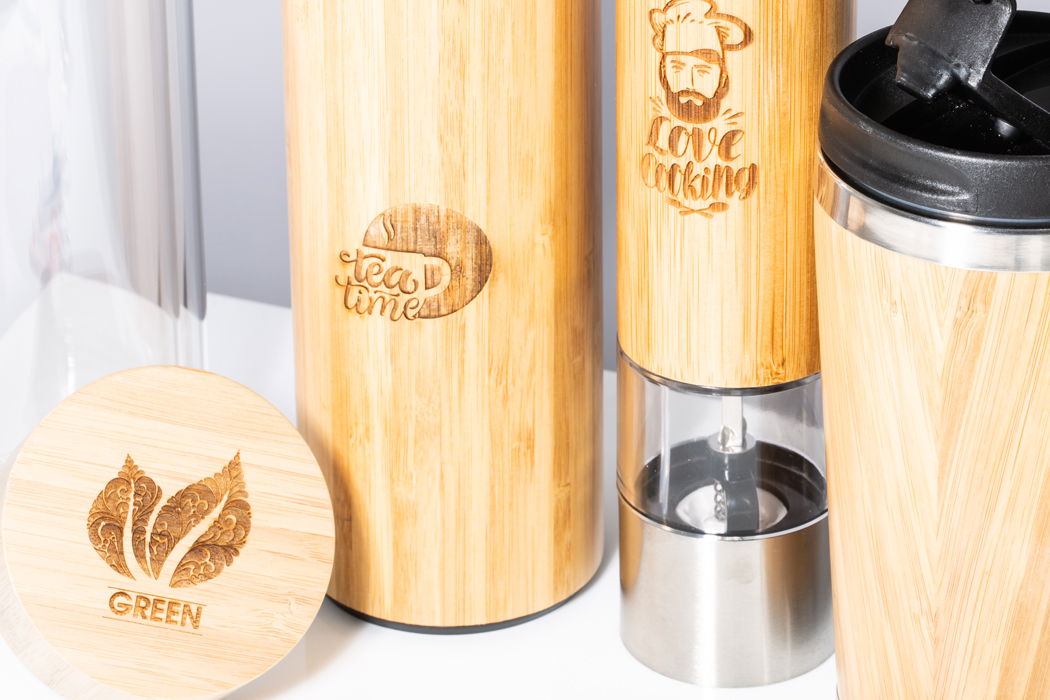 What templates are needed?
Ideally, you create your individual advertising imprint (the logo, the claim or another message), with a vector-oriented programme, e.g. in Adobe Illustrator®. Save your file in one of the preferred formats and with one of the following abbreviations: .eps, .pdf, .ai, .svg, .wmf. Then nothing can really go wrong.
The print template:
Use vector graphics only.
The fonts must always be in lines.
Lines must be converted into areas.
The graphic must be created in 100 % black.
Display the elements in black that are to be lasered. White areas remain in the material colour.
Your document must not contain any hidden areas.
Min. font size of 6 point (cap height).
Make sure that fonts, typographic lines, positive lines (lines in black) are at least 0.2 pt. thick, and negative lines (surrounding the line in black) are 0.5 pt. thick.
Do not use effects such as gradient, drop shadow, transparency, halftones and screen printing.
Articles for perfect laser engraving