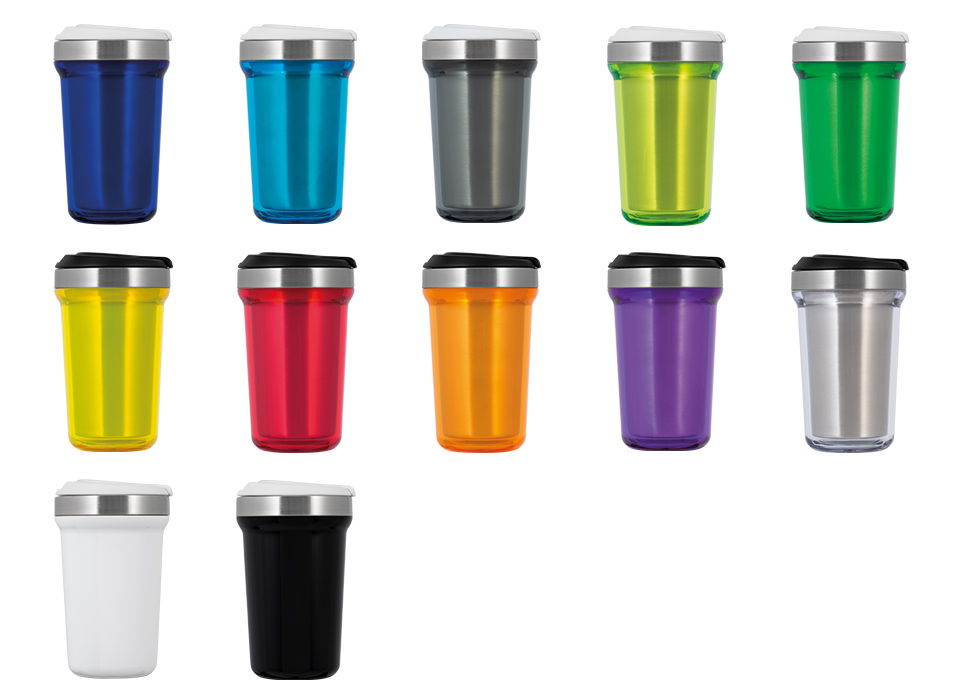 The colours


Many options to suit your taste

myVivero brings colour into your life. For the lid, you can choose between a black and a white version. The transparent or solid outer mug is available in twelve colours.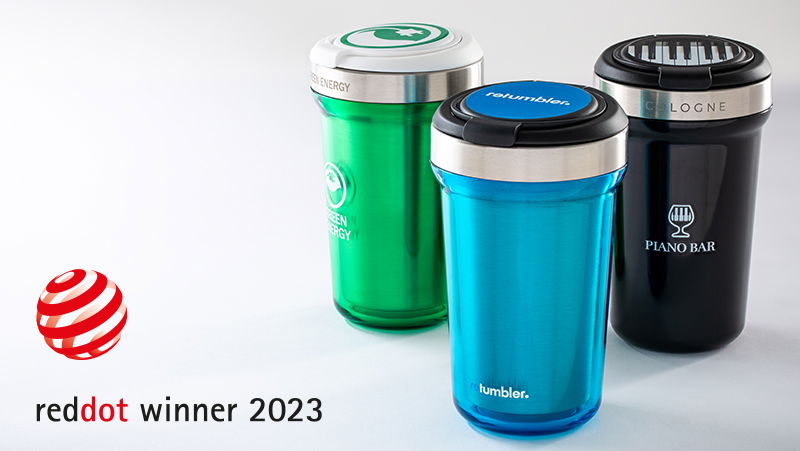 The thermo mug


Fully in line with the current trend – even when empty

The RETUMBLER-myVivero fits comfortably in the hand and is fully on trend – in every respect. It consists of a transparent outer mug and an inner mug made of stainless steel. The mug body is characterised by curves and smooth surfaces.
Double-walled thermo mug, stainless steel and plastic
350 ml filling volume
Proprietary development and patent-protected in-house design
BPA-free and, therefore, harmless to health

Keeps beverages warm for up to 1.5 hours, cold: 5 hours
12 mug colours transparent and solid/opaque

Can be completely disassembled
Dishwasher safe
Leak-proof
Large print area on the mug for a "floating logo"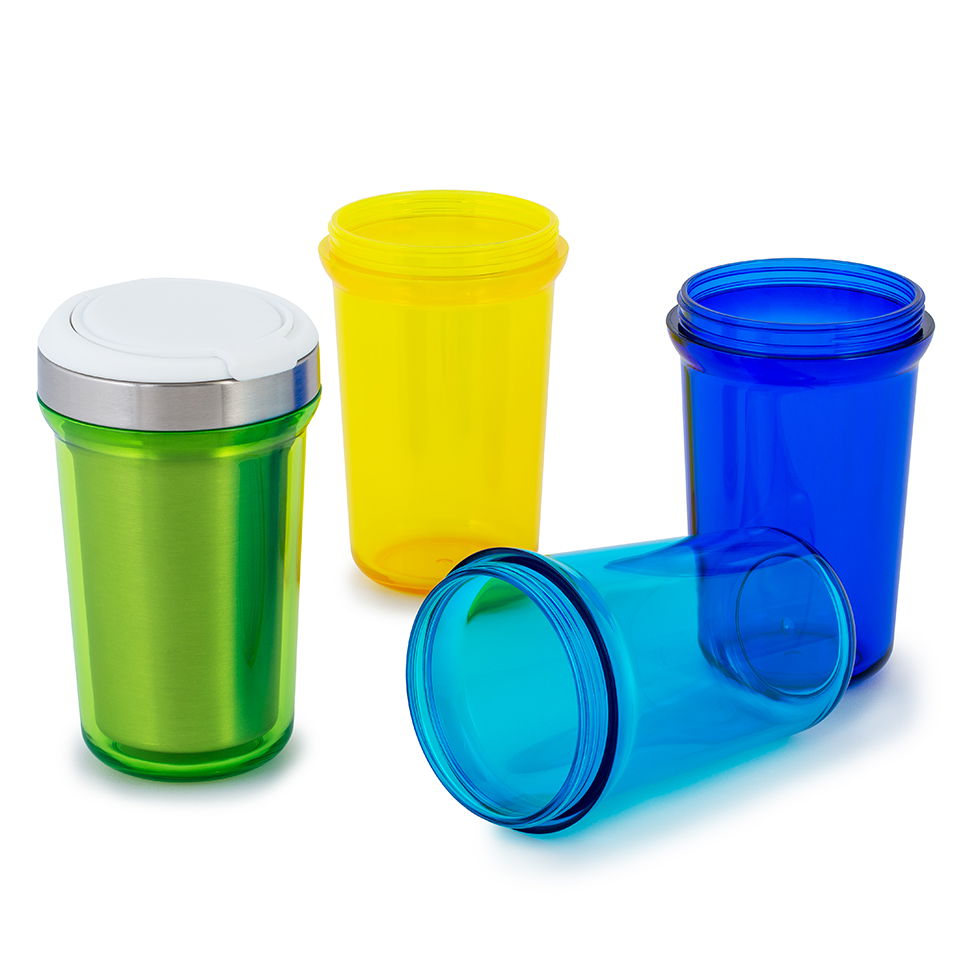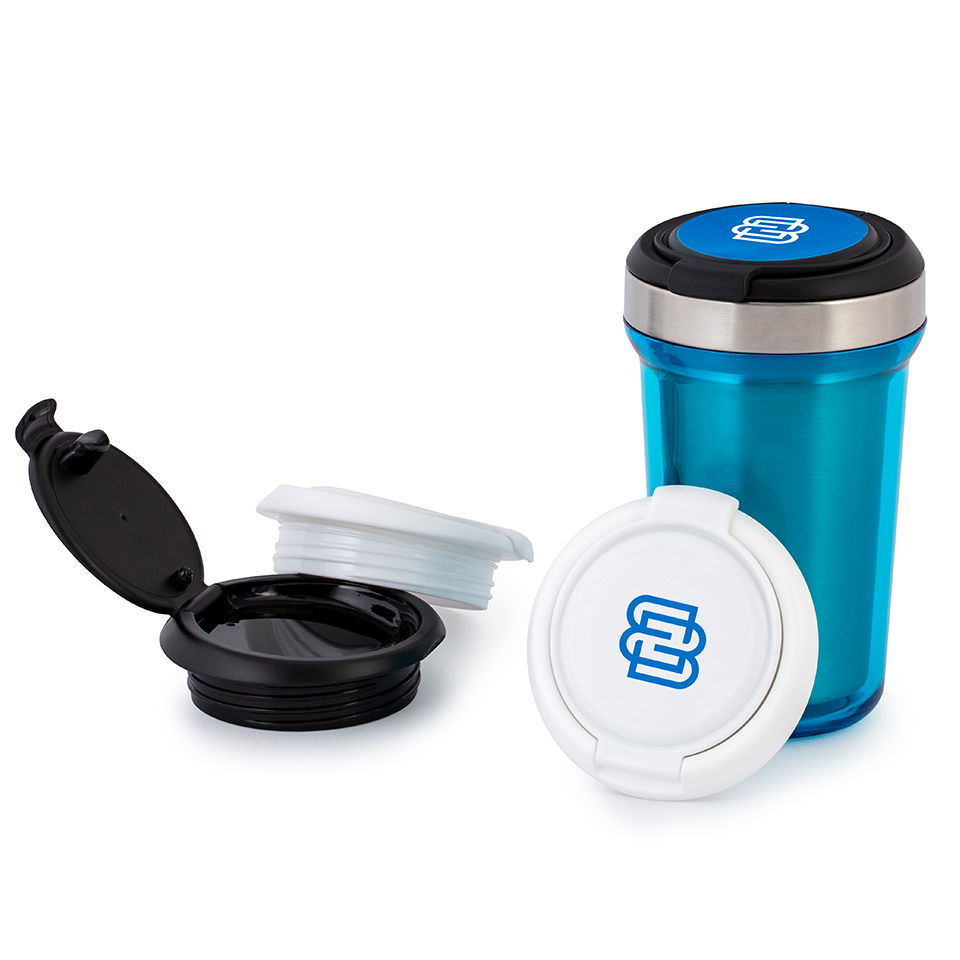 The lid


With each message on top

The large printable lid made of PP plastic not only looks classy – it also has a lot going for it. And, in a best-case scenario, the logo or message of your customers. But it is the only mug on the market that offers an extra-large surface area. The slightly slanted shape puts the logo in the limelight!
Infinitely adjustable
Large logo area ( UV or 1 and 2C pad printing)
Lid colour white or black
Leak-proof
Hygienic and easy to clean due to slope and polished surface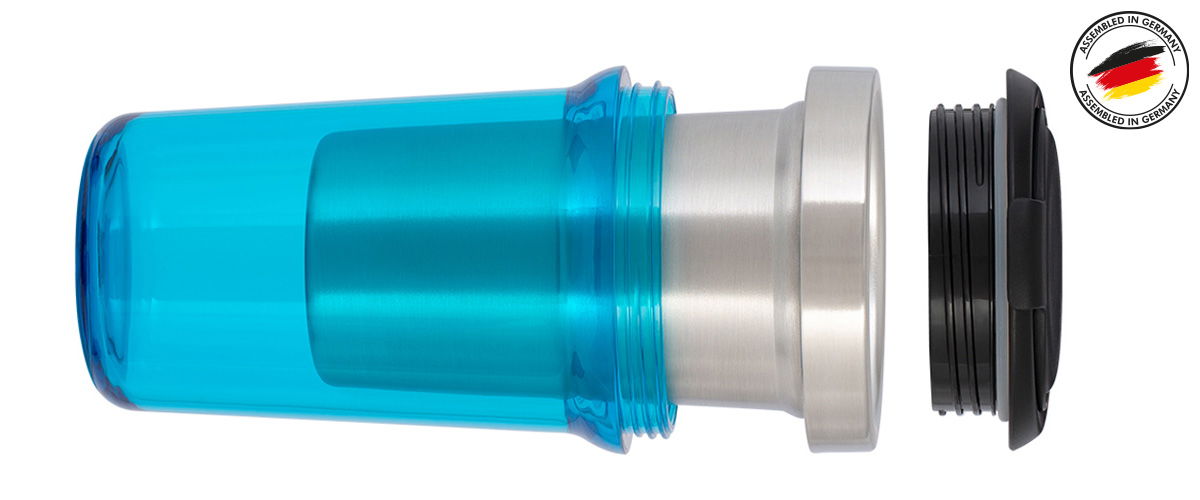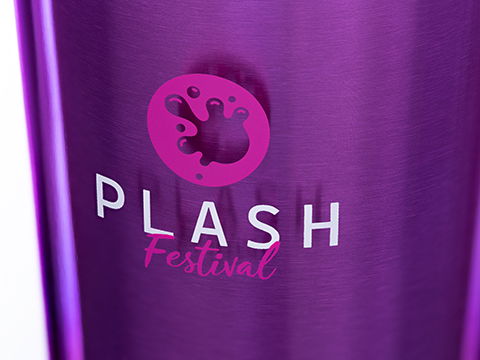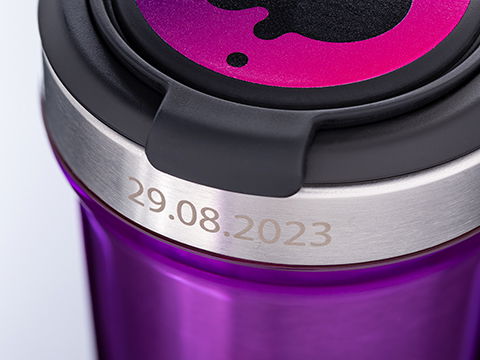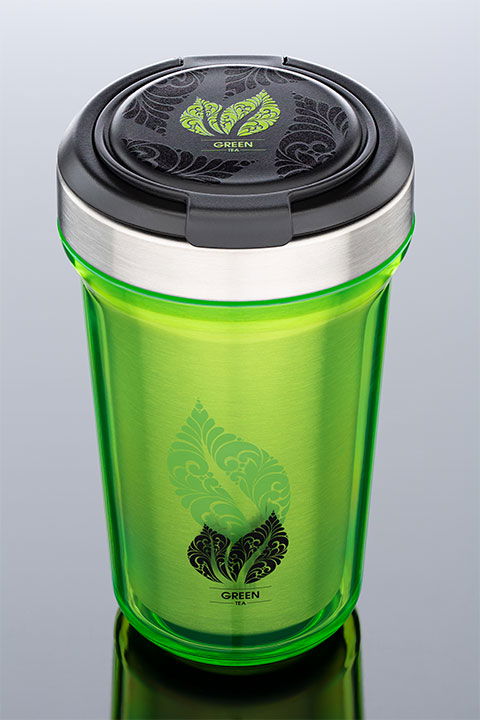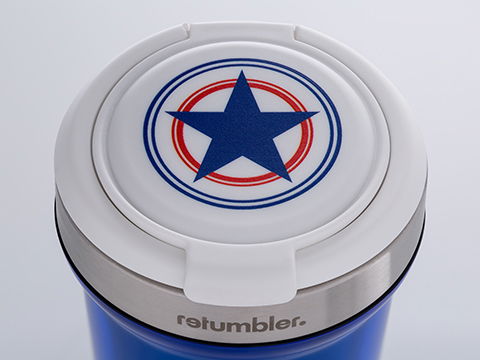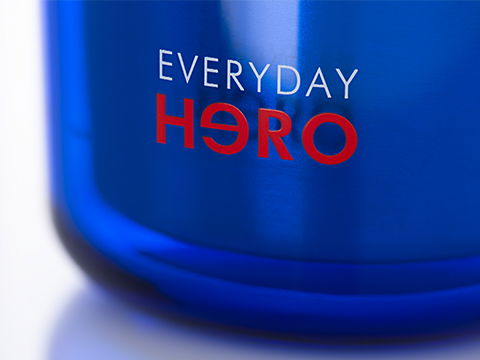 Die Veredelung


Leave a lasting impression

One like no other: what RETUMBLER products have in common is that they can all be individually finished. With RETUMBLER-myVivero, we also offer you some options.
Individual laser engraving on the stainless steel rim and/or the inner mug
Precise 1C and 2C pad printing on the inner and/or outer mug
Maximum flexible UV print on the mug
Large-area printing on the lid (UV or pad printing)
Marketing


Soon, it will be the talk of the town

We think so: a thermo mug like our RETUMBLER myVivero deserves maximum attention. With our marketing materials, you can ensure that it is "on everyone's lips".
Detailed colour chart with Pantone allocation for PDF download
Digital info brochure / product presentation with logo visualisation
High-quality product photos for download
Product video with your individual intro / autro
Samples as illustrative specimens
Other materials on request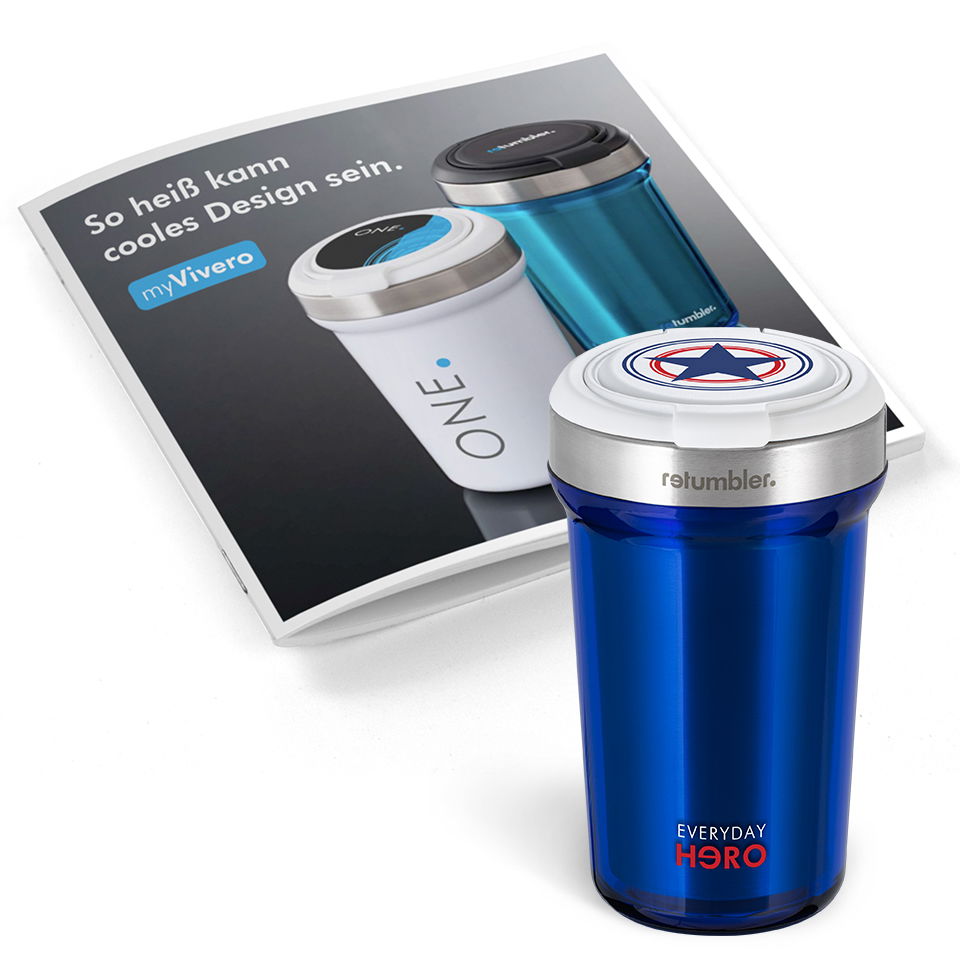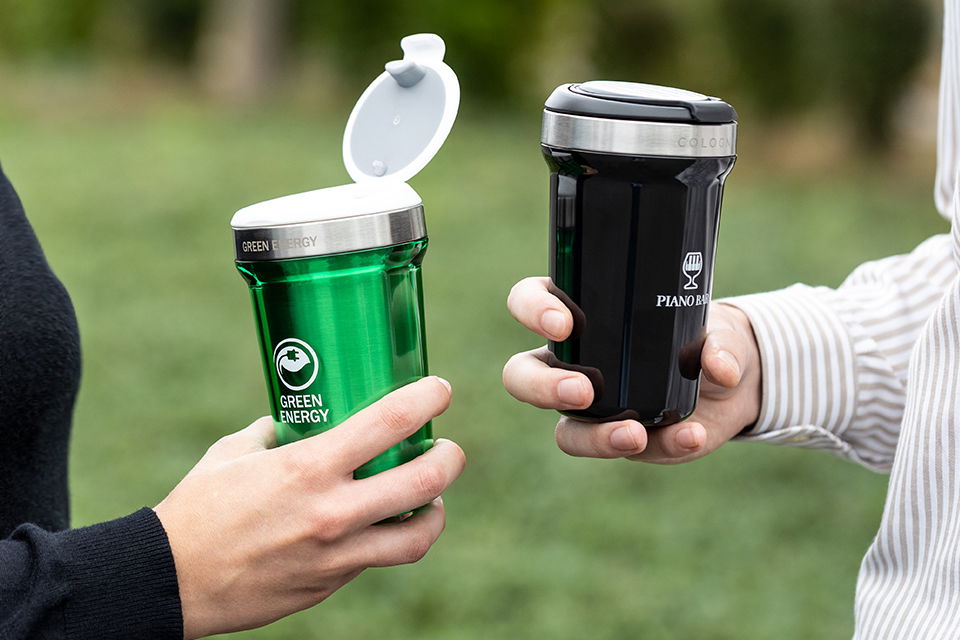 Idea


A favourite mug that can do it all

There are countless expressions on the topic of love. "Love at first sight" and "the way to the heart is through the stomach" are just two; We think these two go perfectly with our new thermo mug myVivero from our own RETUMBLER range.

We certainly fell in love with it at first sight. Simply because it redefines the principle of reusable mugs. With breathtaking clarity of design and classic elegance. Its obvious strengths and benefits impress in many facets. Sustainability, for example.

As soon as you see myVivero, you want to pick it up straight away. For a morning coffee on the way to the office, for a relaxed break in the park, or even as a sharing mug to refill and share at a festival. Make our favourite mug, your favourite mug!
Design product


One mug for twice the fun

With our thermal mug, you don't just give your customers a drinking vessel. The RETUMBLER-myVivero is a promotional item for double the drinking pleasure. This is because the outer mug can be used as an additional mug – true to the motto "Sharing is caring".

What else makes myVivero so practical and unique: its particularly haptic shape makes it ideal for gripping from above. Moreover, it even fits under small "Nespresso®" coffee machines.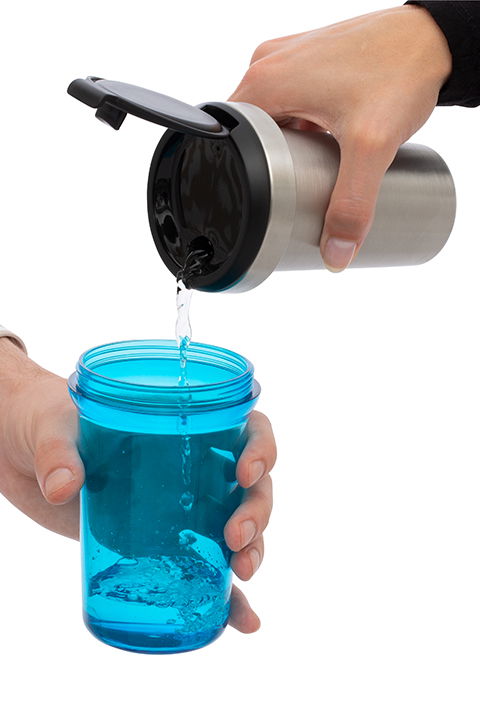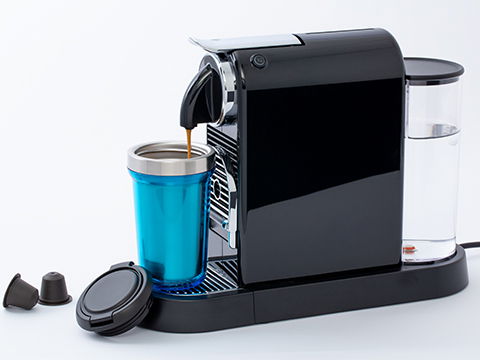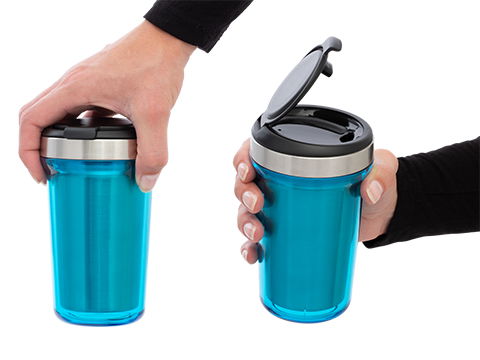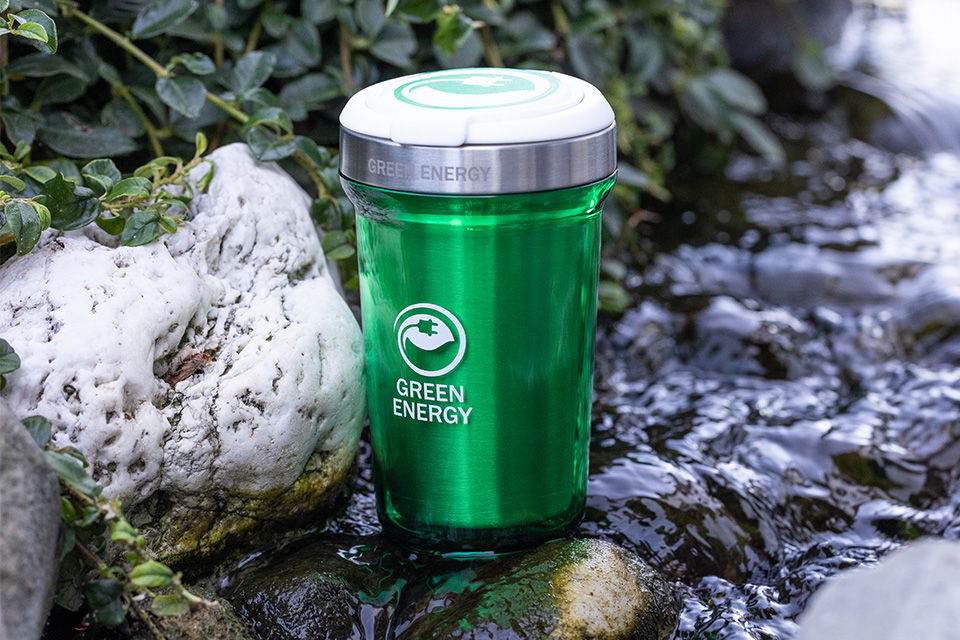 Sustainability


Simply put: "exemplary sustainability"

Our RETUMBLER-myVivero is produced using the latest production methods. Residual CO2 emissions are offset in the process. Due to the final assembly in Germany, we can also guarantee a shipping-optimised import. In addition, the risk of paint residue is greatly minimised.

By the way: You can support us on the topic of sustainability. This is because the more you order of our thermo mug myVivero, the more CO2 we can save – if you do without the packaging (the shipping box or gift wrapping).

Tip: If you use reusable mug consistently, says Deutsche Umwelthilfe, you can save around 34 disposable mugs in Germany. This would mean around 40,000 tonnes less waste per year. (Source: Deutsche Umwelthilfe)
RETUMBLER Vivero-Steel


Even better thermal properties - further development of RETUMBLER-myVivero

We invite you to discover our new thermo mug, the Vivero-Steel. It's a further development of myVivero with new, innovative features. You can choose from three variants: recycled stainless steel mug with black powder coating, white powder coating or silver mirror finish. All variants have an excellent insulating performance thanks to vacuum insulation with copper coating. Vivero-Steel provides an ideal stage for individual advertising, just like myVivero.
REFLECTS® Inhouse-design protected by design patent
Capacity: 350 ml
Double-walled mug made of recycled stainless steel
Lid made of BPA-free plastic
Vacuum insulation with copper coating
Keeps drinks warm for up to 6 hours and cold for 10-12 hours
Dishwasher safe
Leak proof
Finishing options depending on the model: laser engraving, pad printing and UV printing
CO2e-neutral through compensation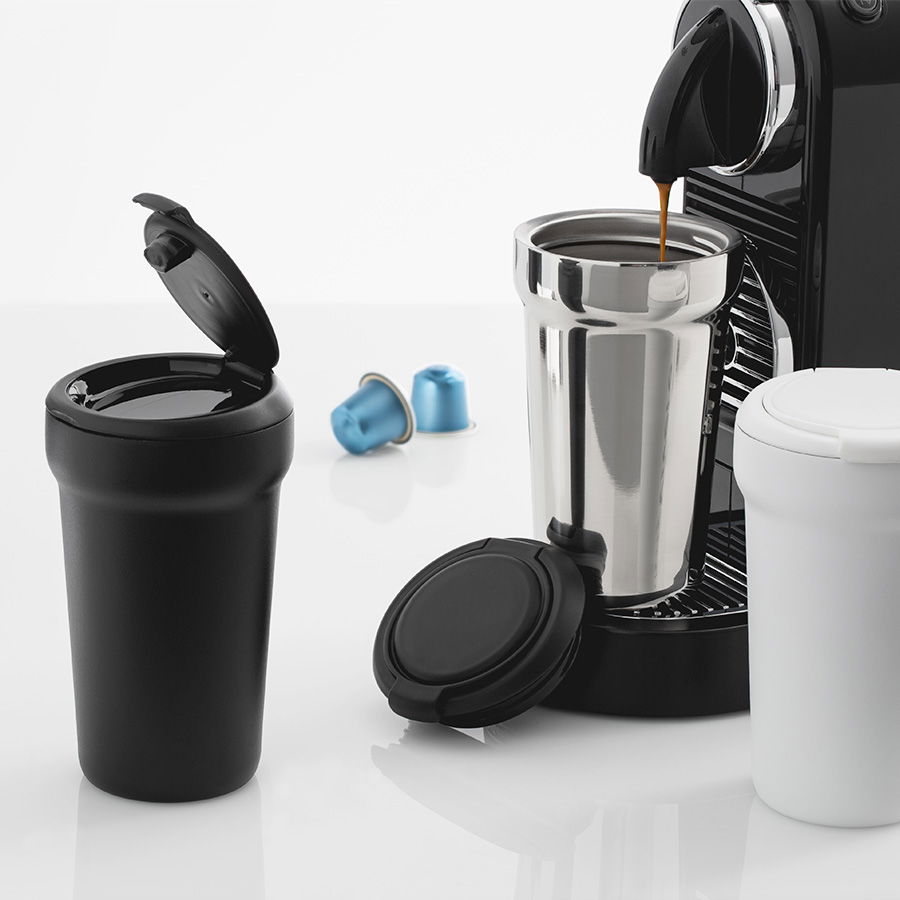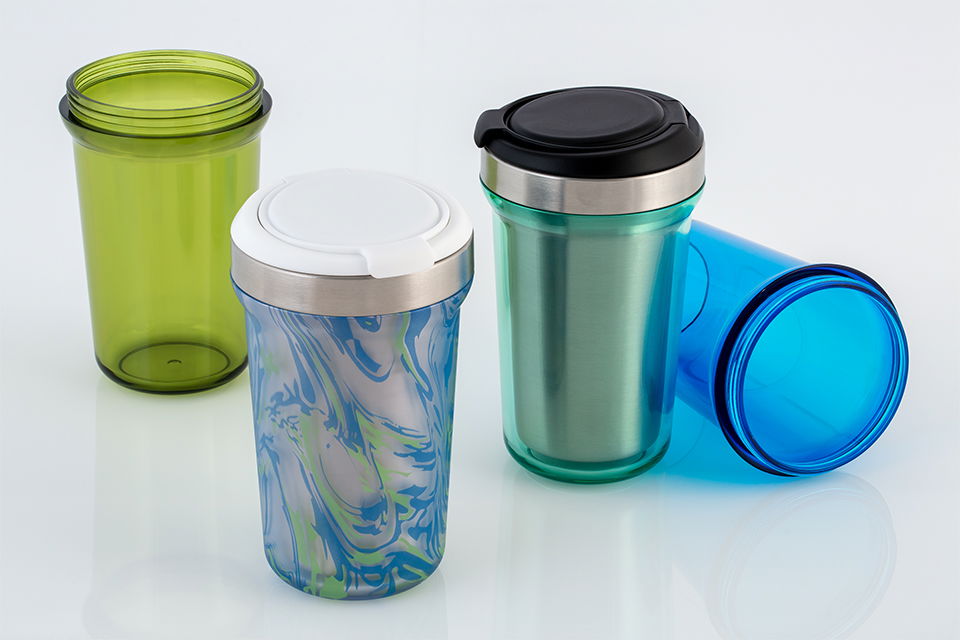 Our special designs


There is much more

Special requests are our speciality and real passion. Just let us advise you on your options.



Water transfer from 3,000 units
Mug in special colour from 2,000 units
Lid in own colour from 5,000 units
Individual gift packaging – from 3,000 units
Questions and answers
Thirsty for knowledge? We can help further
Some mugs do keep hot or cold for longer. But that's not what matters. myVivero was designed for that special moment. AS plastic and stainless steel were used for a unique lightness, translucency and feel. This changes the thermal properties. Nevertheless, we have managed to ensure that coffee can still be enjoyed hot after 1.5 hours. The cooling effect can last for up to 5 hours.
The outer plastic mug does not need to be unscrewed for cleaning. The plastic mug is connected to the stainless steel mug via a screw thread with seal. This prevents moisture from getting into the cavity when cleaning by hand or in the dishwasher. The lid is also easy to clean. Its shape and smooth polished interior offer no chance for residues.
Unfortunately, the end customer cannot buy additional outer mugs. However, two pods can be bought from the beginning, e.g. in different designs. Maybe the fashion or the company logo will change too. In this case, there is no need to buy a new mug, just a new cover.
More configurable promotional items