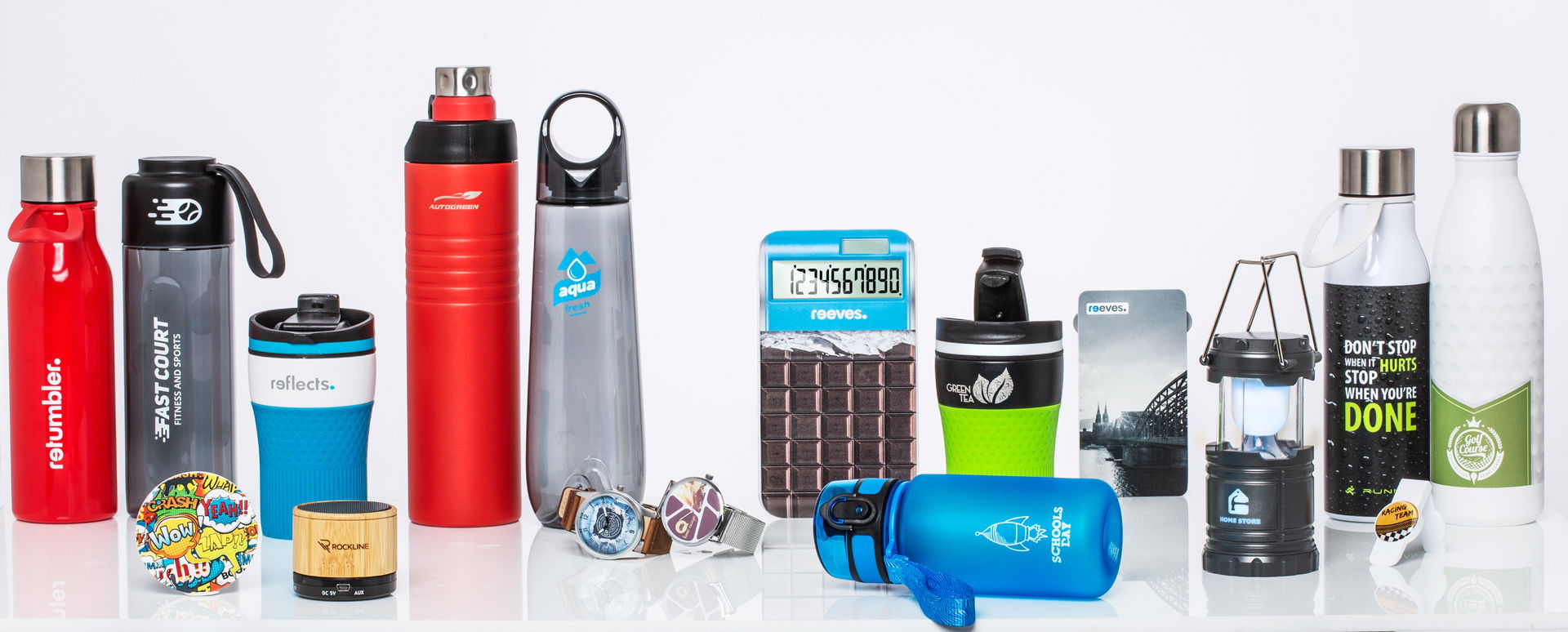 Print finishing of promotional products
Strong imprint, lasting impression:
Print finishing of promotional products.
Did you know? A professional and striking customisation turns your promotional products into real eye-catchers. In the truest sense of the word. Even more: Only by customisation with your logo or a unique graphic, a product becomes the true advertising novelty. A logo with a claim or a graphic form the bridge to your company and your brand message both visually and haptically.
Different customisation methods do not only create a tactile feel, they also ensure more colour brilliance. However, it is important to know that the visual impression changes depending on the material. Furthermore, you should keep in mind that not every surface or material is suitable for every type of customisation.
Aspects such as durability and resistance are also important when selecting the right print finishing. Furthermore, quantity and colour requirements influence the type of customisation. In brief: Each promotional product requires its own individual printing technique for an optimal outcome and a sustainable experience.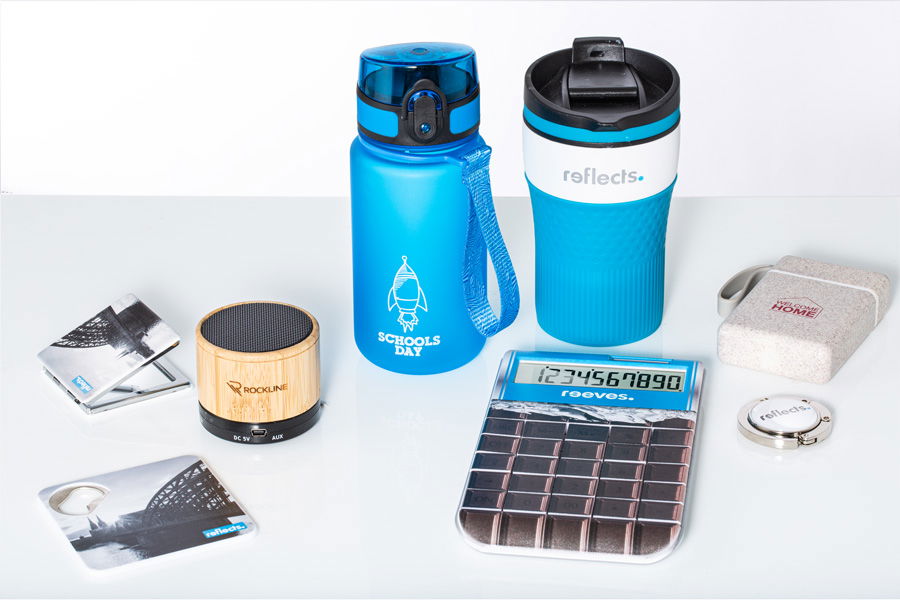 Our printing and customisation methods:
Digital printing
Screen printing
Transfer printing
Embroidery (textile)
Offset printing
Paper inlays
We have got the hang of it on the Rhine:
The customisation of promotional products in Cologne.
More than just scratching the surface:
Laser engraving, UV, transfer and pad printing and doming.
At our location in Cologne, we customise a particularly large number of orders. No surprise as our production facility is directly linked to our extensive warehouse. 30 employees are working on site to serve you. They print and process our promotional products from stock, but take care for customisation of items coming from the Far East as well.
Our team in production- and customisation scheduling department ensures that the goods are sent to the finishing department immediately after arrival.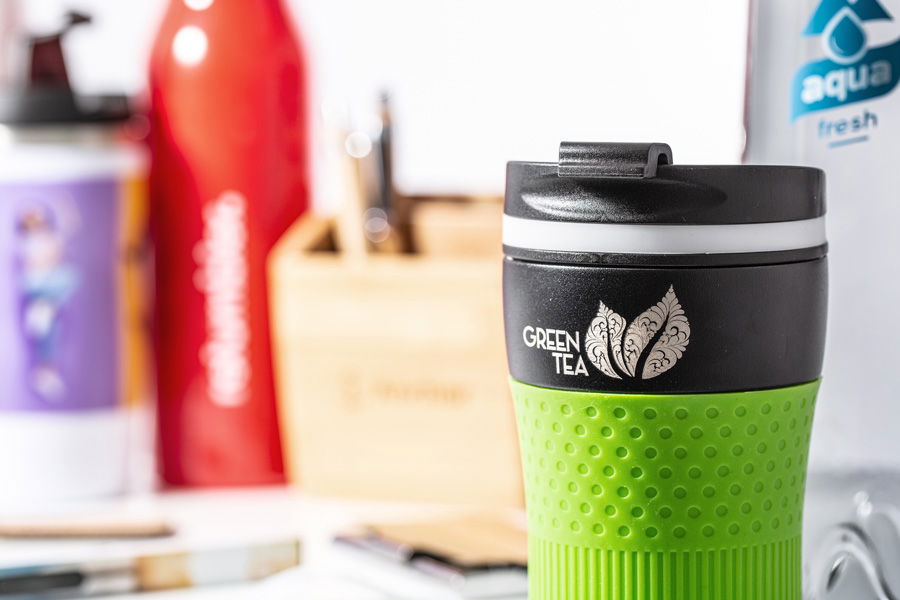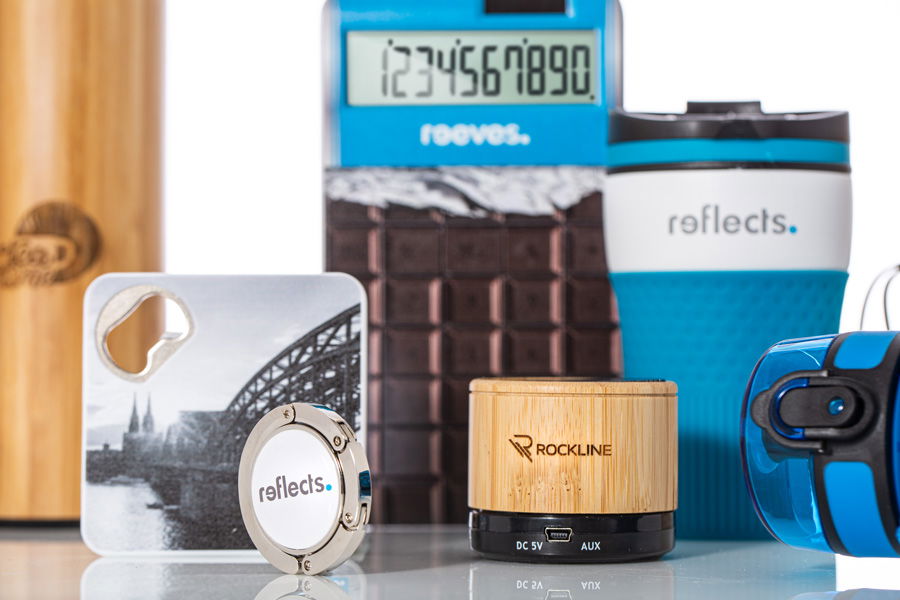 After all, your promotional products should be ready for you as quickly as possible. Depending on the printing process, the preparation time (unpacking and production of the printing stencils) and the actual printing has to be planned. Usually it then takes up to ten days again before the finishing is dried and the goods can be packed. Directly when the printing machines are set up, we start with the continuous quality control. Of course, this takes place during the entire printing process. Our logistics department finally dispatches your finished promotional items to you as quickly as possible. During the entire finishing process, we use state-of-the-art machines, which are operated by our experienced staff. This guarantees a smooth and well-coordinated process.
At our location in Cologne, we have several YAG, fibre and CO2 lasers at our disposal. This enables us to stylishly finish a wide range of products and turn them into promotional items - e.g. straws, wristwatches or clipboards. Smaller specialities such as transfer printing are also possible. Smaller specialities such as transfer printing are also possible.
Read more about our finishing processes:
Achieve more in just a few steps:
From order to customisation
Our icons for print finishing

Colours, surface, magnifying glass:
1x1 of the print finishing of promotional products.
Four-in-one: The printing colours
The offset or UV printing processes usually use four colours: Yellow, cyan (a greenish bright blue), magenta, (a red that turns into purple) and black. The latter is also called key or key plate in the language of printers. This key plate refers to the colours, which ensure more depth and intensity in the print and thus increases contrast.
In the case of individual printing processes, the colours may be applied in different manners. For example, in pad and screen printing the ink is applied individually. The advantage of such a printing process - in which the colours are mixed - is that this automatically produces additional colour shades. In pad printing, the printing inks must first be mixed by the printer.
If all four colours are used during printing, this is termed CMYK. However, it is not mandatory to use all four colours. Depending on the customer's wishes or the type and design of the print / finishing, these may vary. How many colours are used for printing is indicated as follows (the "C" stands for "Colour"):
1C = One printing colour
2C = Two printing colours
3C = Three printing colours
4C = Four printing colours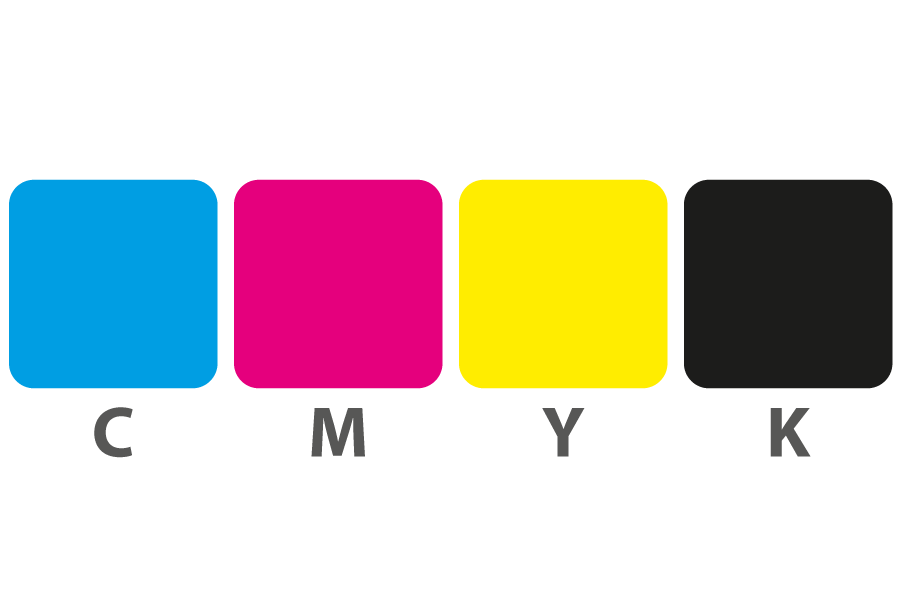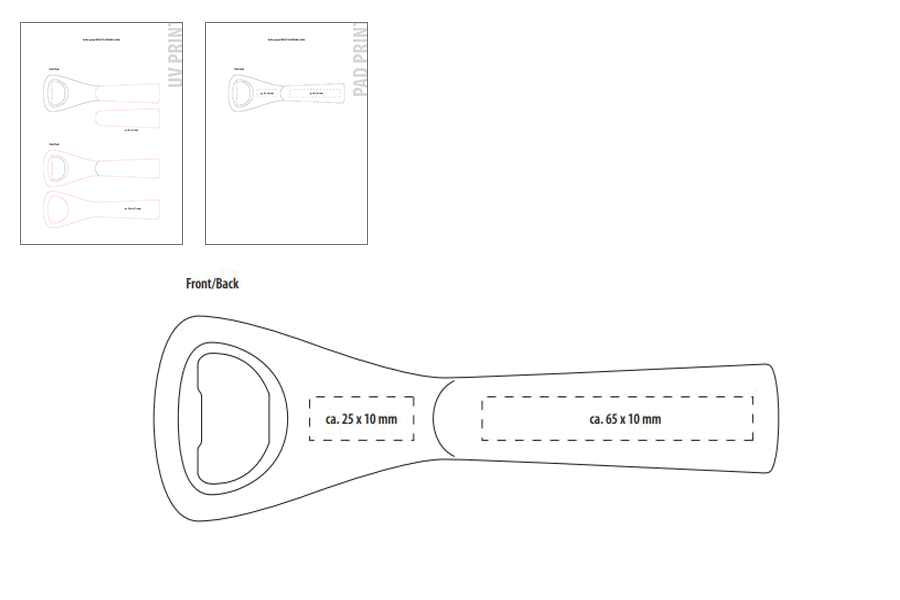 We're always within the scope
The printing surface.
The printing surface for each promotional product is clearly defined. It is either determined by the respective printing process, for example in pad printing by the cliché surface, or by the product itself. Thus, for most products that are customised in pad printing, the possible customisation area is larger than the actual printing size. According to the size of the cliché, the motif will be placed within the possible printing space.
For UV printing we have created different price scales. These depend on the product size as well as on the number of products that can be printed during one printing process.