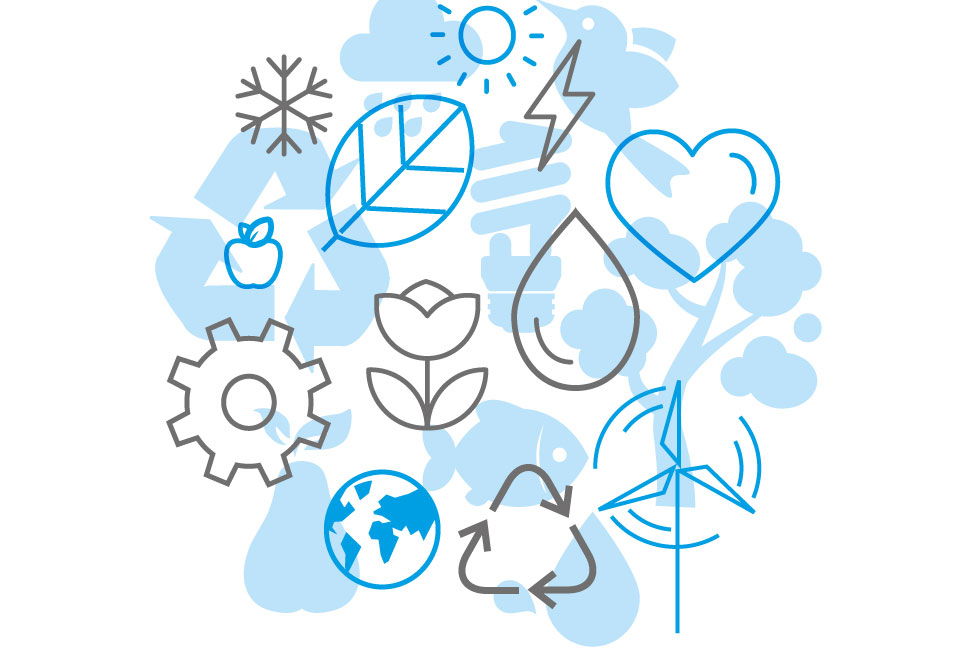 New corporate and brand guidelines
In 2019, we focused on restructuring our company and developed a new corporate and brand guideline that laid the foundation for a sustainable company. For the analysis of a viable concept, we used the support of the German Institute for Marketing. Under the guidance of the experienced DIM team, we conducted workshops, surveys and analyses with staff and customers. We reviewed results and established a communication concept that always included all stakeholders in the processes. Thus ensuring a continuous improvement process to this day.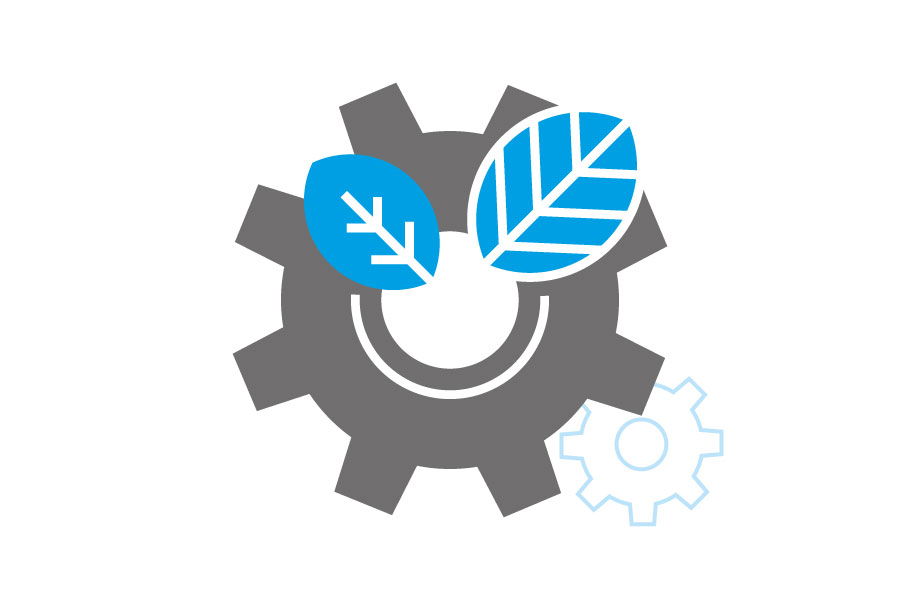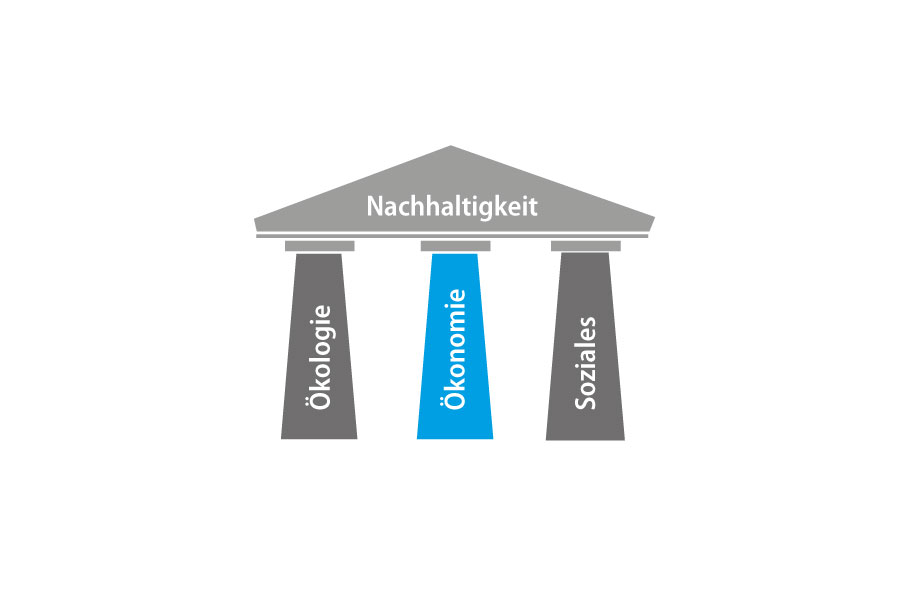 The three-pillar principle of sustainability
In 2019, we started to complement and build on the basic framework to design a roadmap that will allow our company to be sustainable, economically strong and socially just in equal measure. We are as committed to the three-pillar principle of sustainability as we are to the 17 global Sustainable Development Goals of the 2030 Agenda.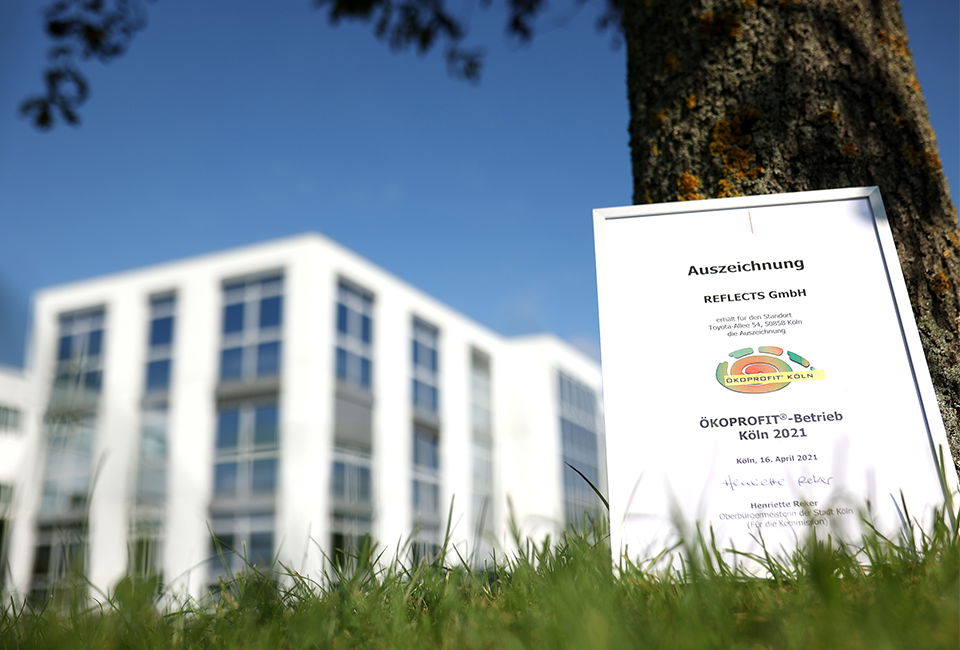 What does Ökoprofit® stand for?
Ökoprofit® stands for 'Ecological Project for Integrated Environmental Technology'. It is a cooperation project between municipalities and local businesses that is intended to reduce operating costs while saving natural resources such as water and energy.
The project was developed in Graz in the early 1990s and quickly spread to other countries. In Germany, more than 2000 businesses have now taken part in Ökoprofit® and afterwards formed active networks that maintain a dialogue even beyond the Ökoprofit® certification year.
Award as Ökoprofit® company
The Ökoprofit year at REFLECTS®, which ended with an audit by a team of experts and the successful award as an Ökoprofit company, included numerous individual consultations by an expert, the determination of the status quo and all relevant KPIs, the formation of an environmental team, as well as workshops on the topics:
anchoring the idea of environmental precaution in the company.
employee motivation and stakeholder involvement
energy supply
green IT
biodiversity
purchasing
change processes in operations
use of the Ecocockpit of the NRW Efficiency Agency to draw up CO2e balances
climate change
mobility
The centrepiece here was an environmental programme that documented all changes within the company. Of 63 measures, a large part have already been successfully implemented. And that's just the beginning.
CO2e balance and compensation for location and highlight products
Building on this, REFLECTS GmbH began in 2021 to evaluate its CO2e at local level retrospectively for a whole year and within defined system limits, and to compensate for the values determined. Reflects GmbH integrates all transport operations into the calculation: from the supplier to REFLECTS, and also from there to the customer. For UPS shipments, a supplementary contract was concluded for the UPS carbon neutral shipping programme. For an initial eight highlight products, REFLECTS has also had a footprint calculated via Climate Partner in accordance with the Greenhouse Gas Protocol and "cradle-to-customer plus end-of-life", and is in the process of successively adding to the entire product range. The goal: to have all articles recorded by 2023. This includes emissions from raw materials, packaging, inbound and outbound logistics, electricity and heat consumption, disposal and common emissions. In order to determine the CO2e figures at local level, the company uses the Ökoprofit qualification programme and the Ecocockpit of theNRWEnergy Efficiency Agency, which calculates on the basis of the Greenhouse Gas Protocol and according to the "cradle to gate" approach. The supported project for both approaches (CCF and PCF) is Roaring 40s Wind Farm (Khandke) Private Limited - Phase II, which produces renewable energy from wind power.
More about UPS carbon neutral shipping
More about the compensation project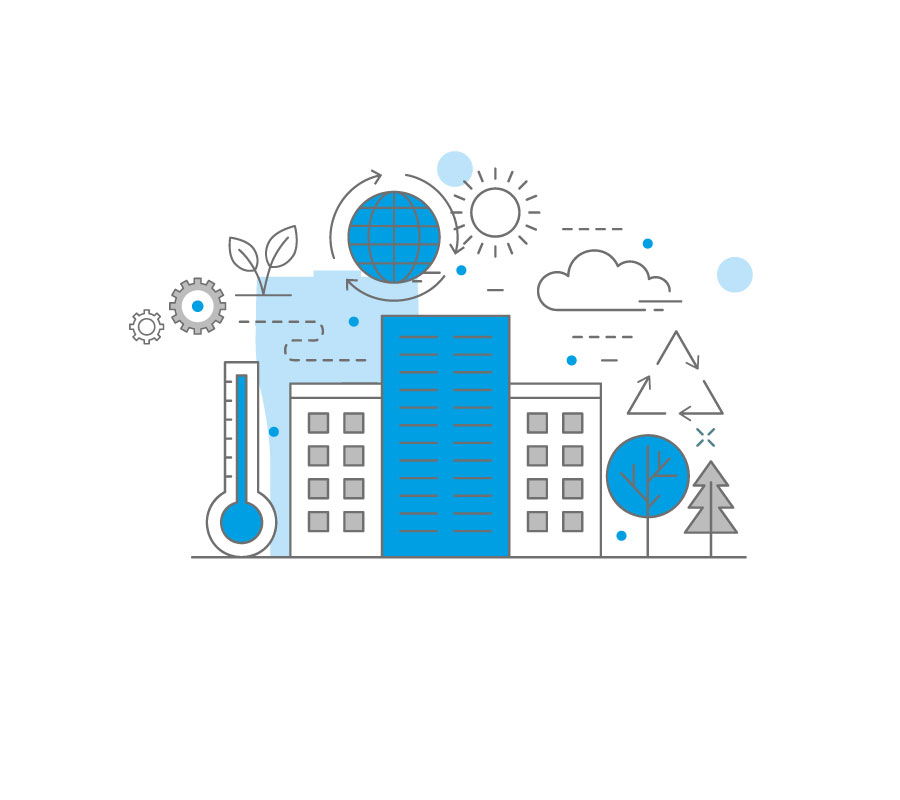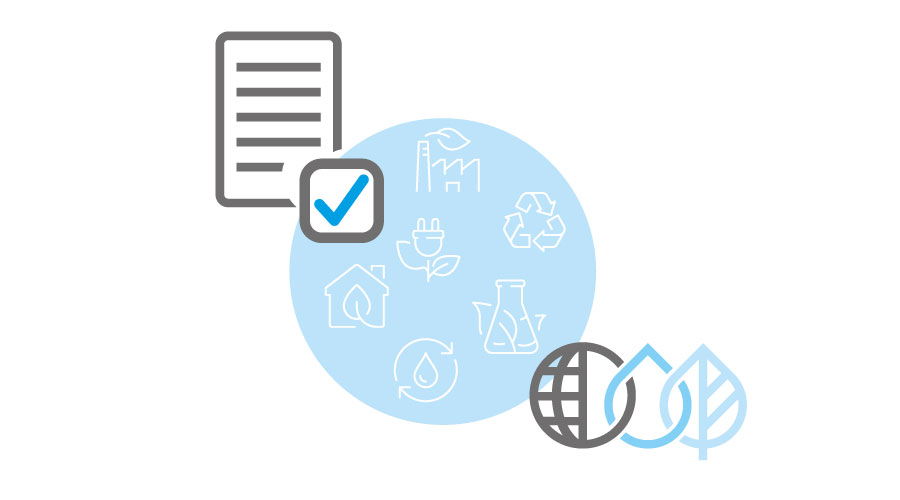 Quality: The be-all and end-all
We have maintained a professional quality and risk management system for several years and test according to AQL Level II. With our quality and risk management
we ensure the quality of our products in terms of workmanship and materials

we ensure all relevant business processes and improve them

we comply with the laws, directives, standards and regulations with regard to the ingredients of our products in terms of marketability. As part of the REACH regulation, we carry out regular tests on our products.
Socially competent -
onboarding, vocational training and development, stakeholder care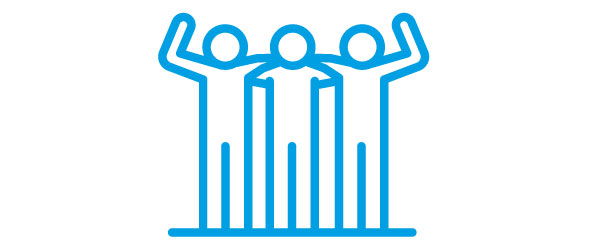 The health and well-being of our employees, customers and suppliers are important to us. We support employees with onboarding, vocational training and development programmes, as well as with health measures in the workplace. Fair wages and equal opportunities go without saying. We also pay close attention to the greatest possible flexibility for parents. We are also involved within the region and make our contribution to the common good by helping the less fortunate through donations. Our mission statement on sustainability serves as a supporting source of orientation and starting point for our employees' actions in all areas of the company. At a regular jour fixe within the company, employees are always kept up to date on all REFLECTS matters. With environmental questions, they can contact the environmental team directly via an internal e-mail address.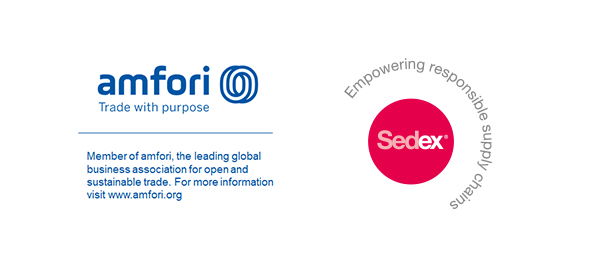 As a family-run, globally active company, we also think globally. For example, we explicitly include employees in Asia in our efforts. This means that we pay attention to the working conditions of our long-term partners. We have been very fortunate to work in partnership with our partner REFLECTS® Hong Kong for over 20 years. This allows us to take a close look at the working conditions of our production partners. We are also members of amfori BSCI and SEDEX.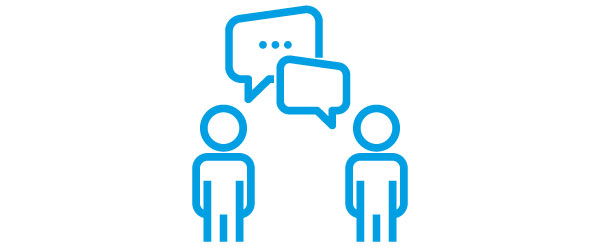 Transparency vis-a-vis our customers is important to us. We always include feedback from the market in our considerations. Regular publications in industry publications, on social media channels and on the website, as well as expert news, ensure the highest level of information.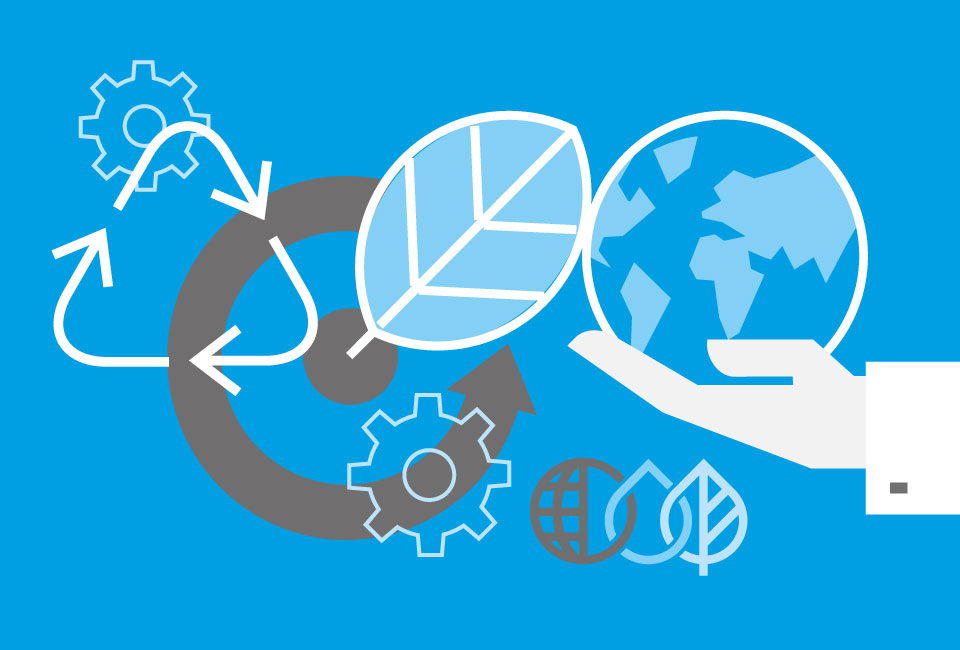 Already checked?
Check how sustainable your promotional products are.
Level 1:
Is the product high quality? Can my advertising message be transported without losses and in a value-added manner?
Level 2:
Is the product marketable? Are all legal framework conditions, to which the product is subject, complied with and can the distributor prove this?
Level 3:
Does the article possibly replace single-use products with constant usage, which are thrown away after one use, e.g. carrier bags vs. plastic bag? Can product packaging possibly be avoided? Can the product be handled as CO2-neutrally as possible (for instance in regards to transport and distribution)?
Level 4:
Have organisational or natural materials been used or can they be integrated? ATTENTION: Don't believe everything you are told. Is the manufacturer or importer a company that operates in a demonstrably trustworthy manner and perhaps even maintains certified system?
Level 5:
Is the material used or are certain parts thereof recycled or easily recyclable? What is the situation with the possible further life cycle of the product?