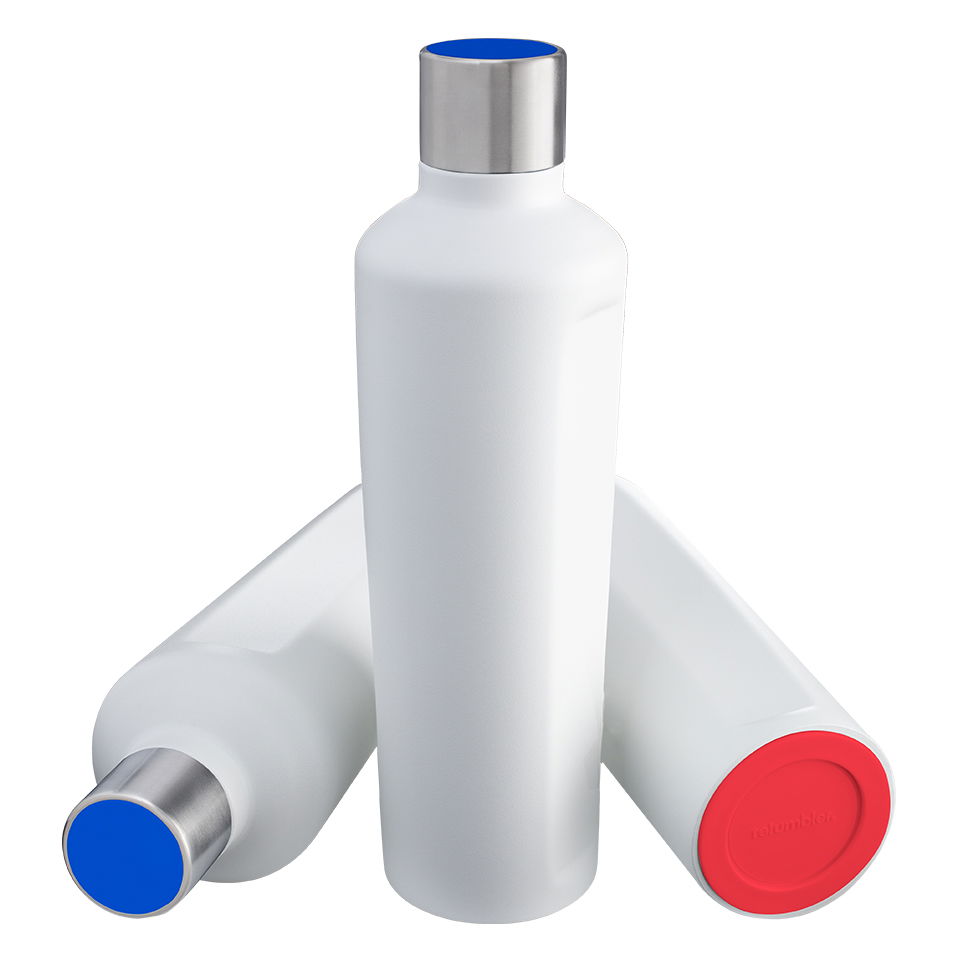 The colours


816 times more variety

Which combination would you like to have? The RETUMBLER mySteelOne thermal drinks bottle offers you 816 different colour combinations. There is literally one for every taste.
Note: The colour red is only available for the bottle base.
The thermo drinking bottle


A shiny appearance

The RETUMBLER-mySteelOne simply looks good, any time and any place – whether next to your trainers in the sports bag or on the picnic table in the forest. Hot stays hot, and cold stays refreshingly cool.



Double-walled stainless-steel bottle with high-quality copper vacuum insulation

750 ml filling volume
Proprietary development and patent-protected in-house design
BPA-free and, therefore, harmless to health
Black, white or silver powder coating
Suitable for both hot and cold drinks
Practical screw cap
Dishwasher safe
Suitable for carbonated drinks
Leak-proof
Large print area for your design or logo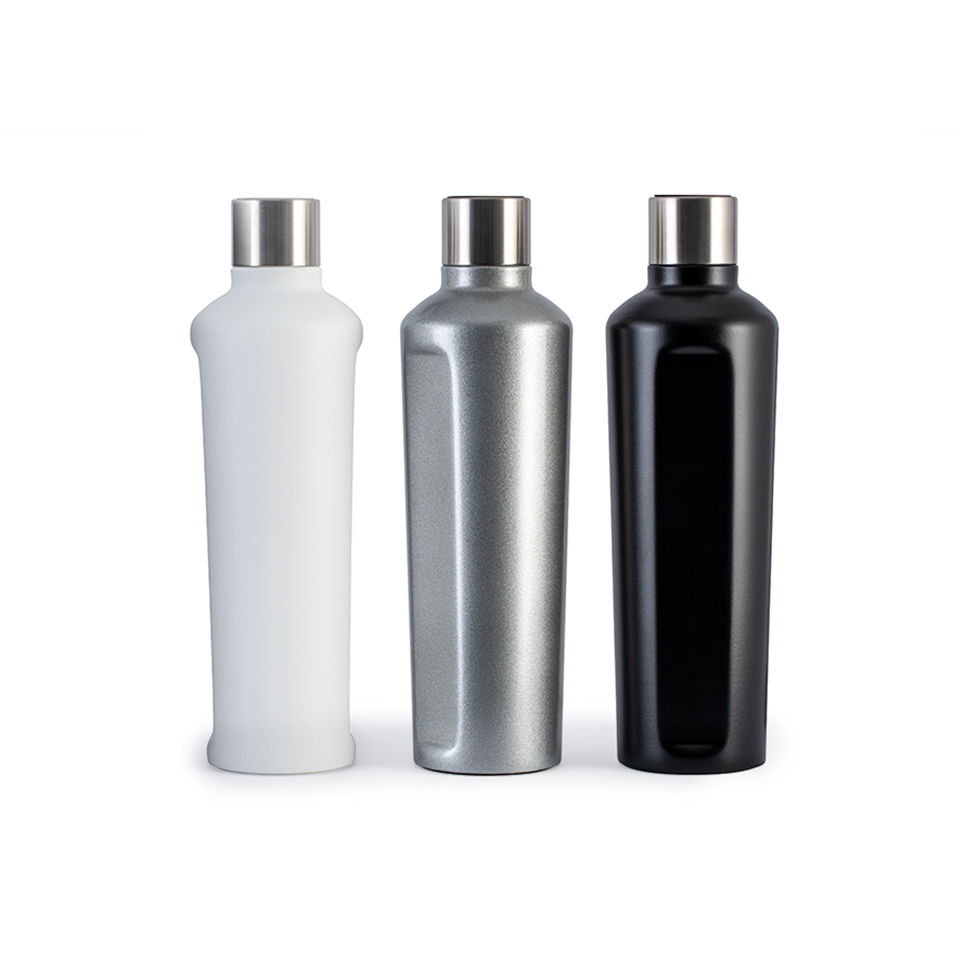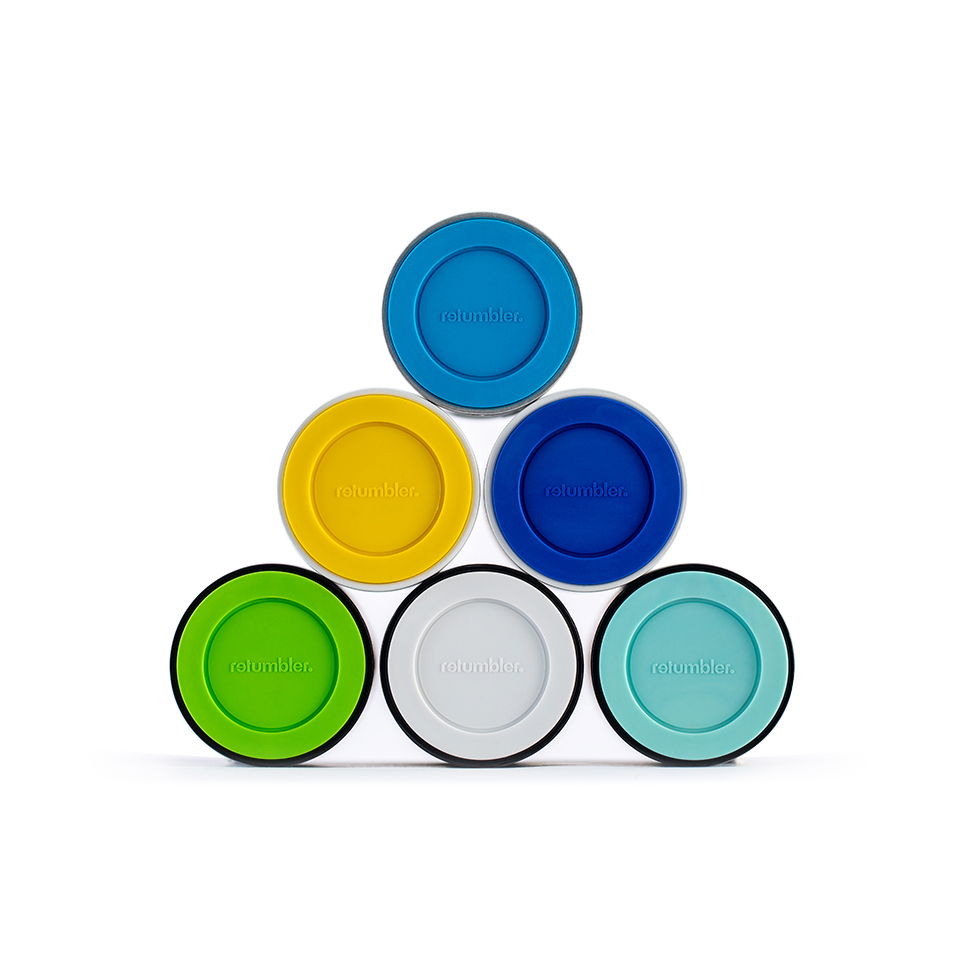 TPR-base


Just what you and your customers like

Make a visible statement with the RETUMBLER-mySteelOne – for example, by placing your company logo on the coloured interchangeable base.



Discreet but attention-grabbing colour accent
17 different colours in stock in Cologne
When the bottle stands on its base, a fine line of colour flashes out from the side
On smooth surfaces, the anti-slip base provides stability
The lid as the finishing accent


Why not go one better

You can also create a real eye-catcher with the coloured lid accent. You can choose between 16 colours.



Circular colour accent
16 different colours in stock in Cologne
Made from high-quality silicone
Can be refined with CO2 laser engraving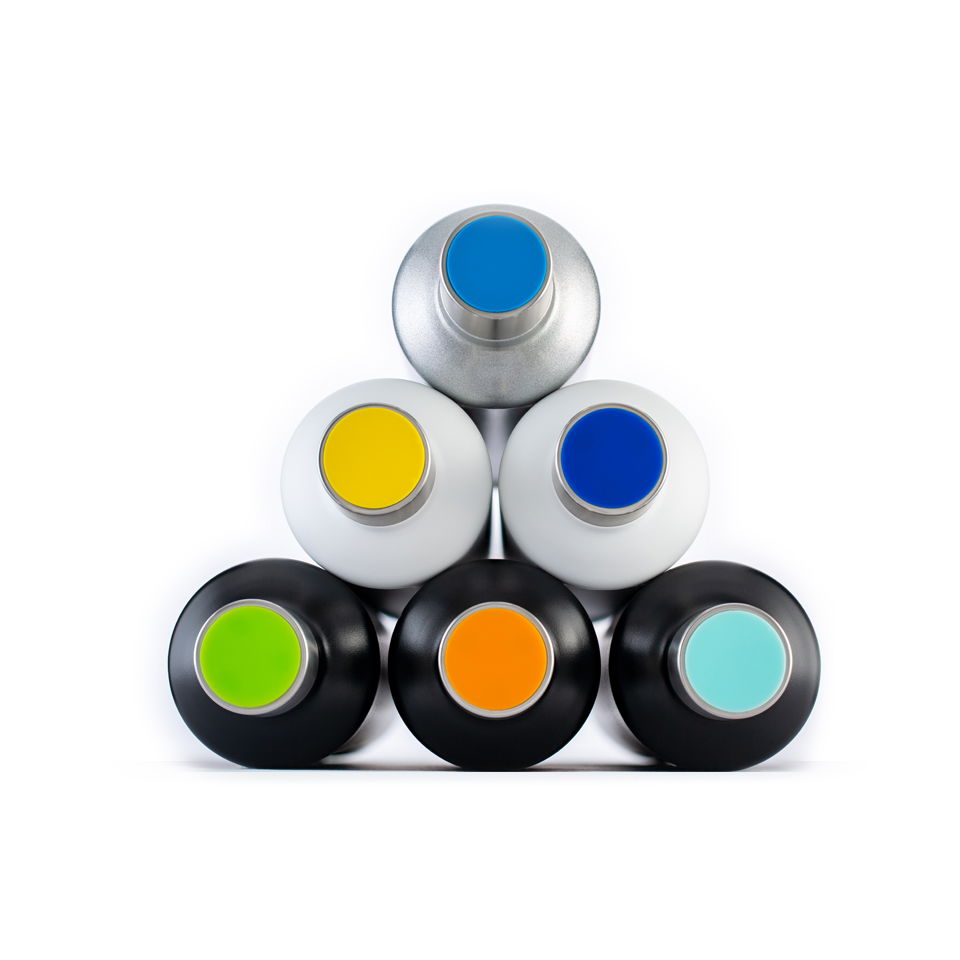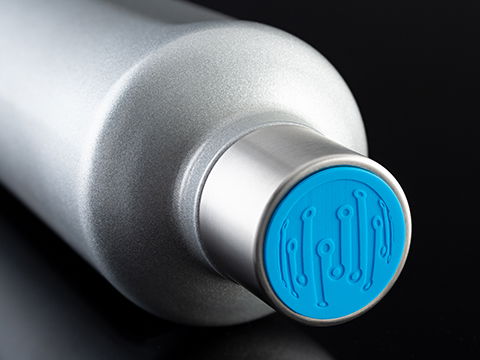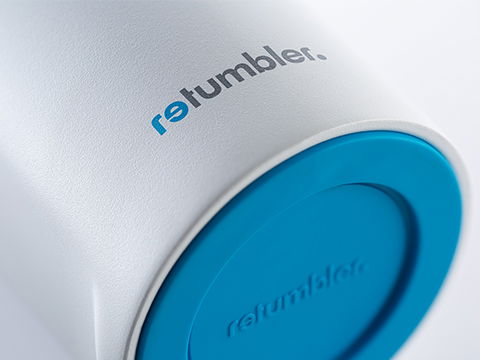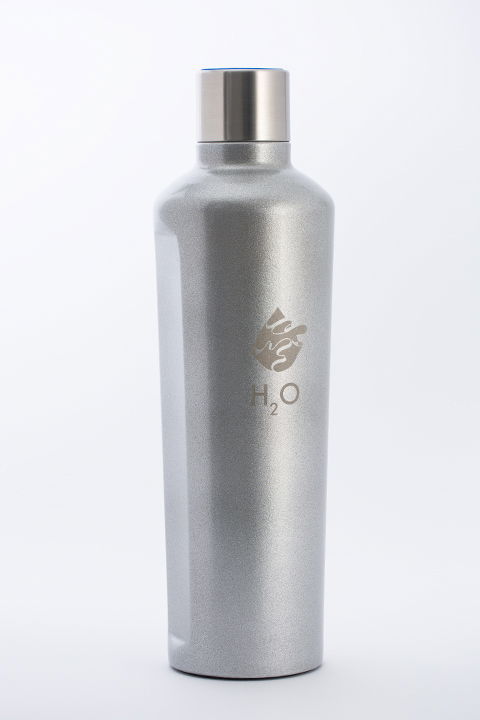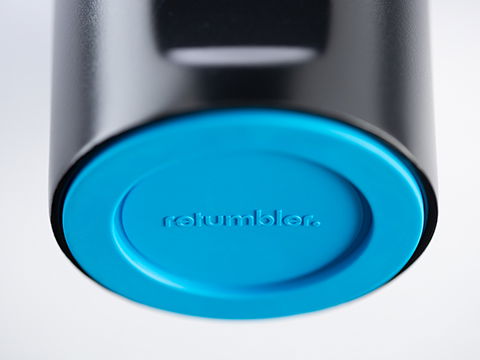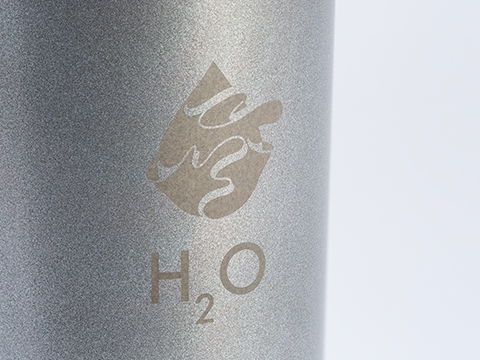 The finishing


Leave a lasting impression

One like no other: The products from REFLECTS are united by the fact that they can all be individually refined. We also offer you some options with the RETUMBLER-mySteelOne.



Individual laser engraving
Precise 1C and 2C pad printing
Maximum flexible UV printing
On request: CO2 laser engraving on silicone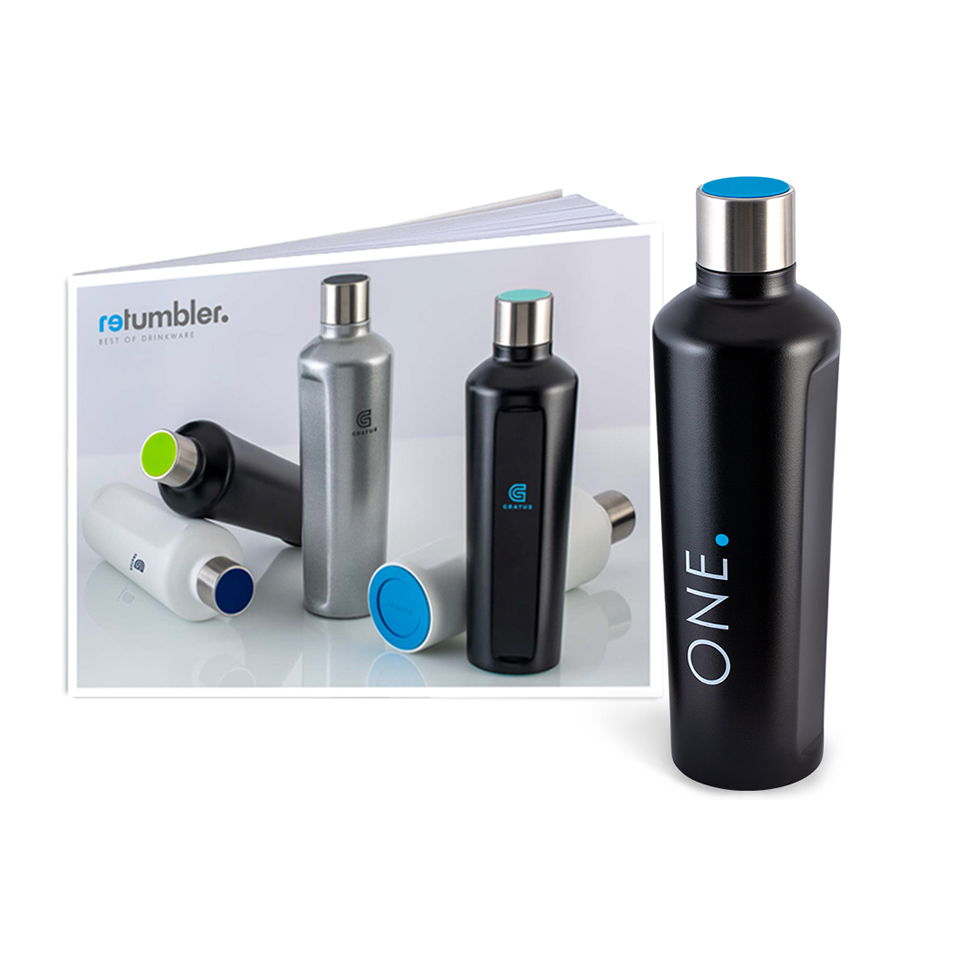 Marketing


Soon to be the talk of the town

That's what we think: A bottle like our RETUMBLER mySteelOne deserves maximum attention. With our marketing materials, you can ensure that it will soon be "on everyone's lips".



Detailed colour chart with Pantone mapping as PDF
User-friendly configurator as iFrame for your homepage
Digital info brochure / product presentation with logo visualisation
High-quality product photos for download
Product video with your individual intro / autro
Samples as illustrative specimens
Other materials on request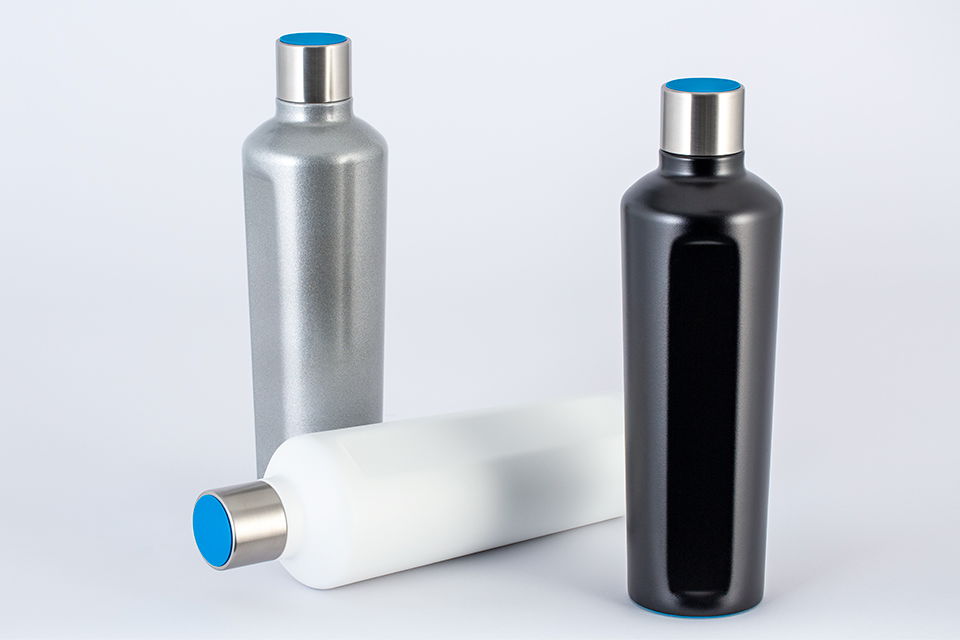 Design product
Our design pattern to suit every taste
A lot of development work and even more heart and soul went into our RETUMBLER-mySteelOne thermal drinking bottle. The bottle is protected by a design patent and is the end result of a lengthy process – with its own designer and many test runs.
The basic idea: we wanted to develop our own drinking bottle that is configurable with subtle colour accents and which is characterised by a high recognition value. At the same time, it was to be given the new exchangeable soft base.
A special feature was the development of the new cover. This had to be made completely new, as existing covers could not be modified. It took a lot of trial and error to develop an easy-to-make lid inlay that holds well, fits flush and prevents liquid from leaking into the lid.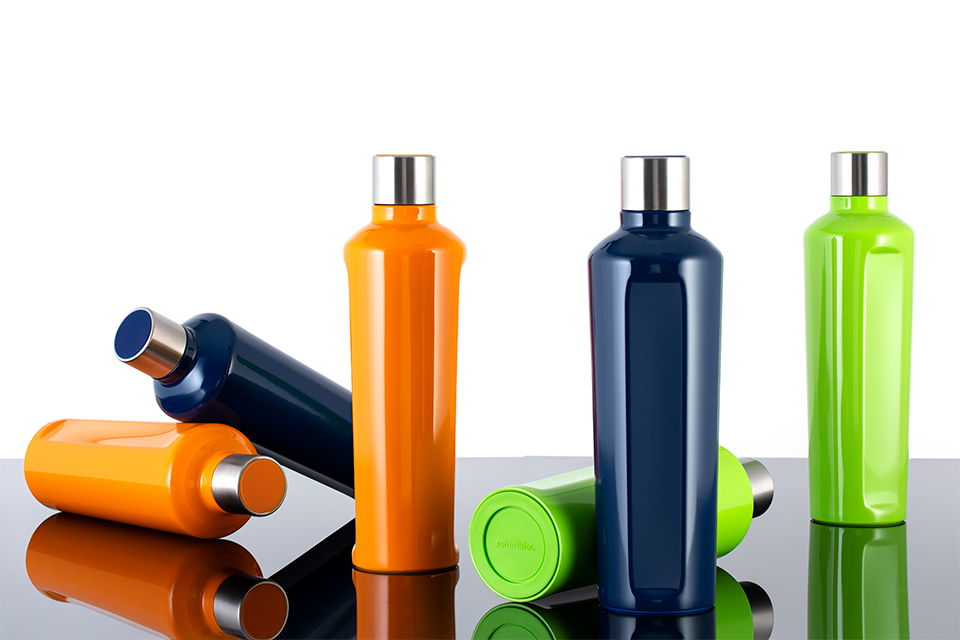 RETUMBLER-SteelOne without configurator
You find the bottle simply beautiful and don't need any colour matching? We also offer our RETUMBLER-mySteelOne without configuration options – with powder coating in white, black and silver. In addition, the thermo drinking bottle is available in orange, light green and dark blue glossy lacquer from Cologne. The lid accent and base are each the same colour as the bottle. The finishing types and surface area remain the same.
Our customised products


There's much more to it than that

Special requests are our speciality and real passion. Why not let us advise you on your options?



Silicone in desired colour – from 2000 units
Bottle in special colour – from 1000 pieces
Individual gift packaging – from 2000 units
Own logo in TPR bottom – from 2000 pieces (own mould)
Own logo in silicone component of the cover – from 2000 pieces (own mould)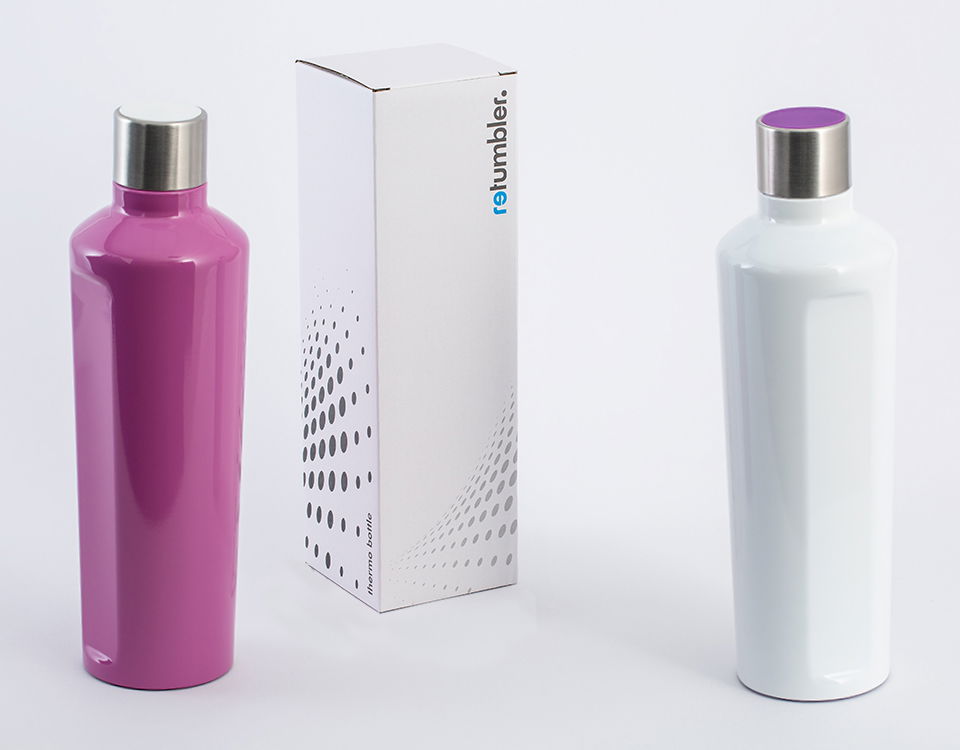 Questions and answers
<span lang="EN-GB">Thirsty for knowledge? We can help you</span>
The flattened edges of the bottle are not the perfect finishing surfaces. When you hold the bottle in your hand, you will notice that you automatically use the edges as grip recesses. Therefore, we like to finish the bottle on the curved part of the bottle. But both sides are fine for customization.
CO2 engraving on the silicone portion of the lid is possible. Our team will be happy to advise you on this.
The RETUMBLER-mySteelOne is designed as a reusable product for the purpose of an environmentally respectful and more sustainable lifestyle. During its development, we made sure that the materials used in the bottle are easily separable and thus more recyclable.
A CO2e balance was calculated for the thermo drinking bottle. It is CO2e-neutral through compensation.
By the way: CO2e is also compensated for in all transports operations from the supplier to us, and from us to the customer.
More thermo drinking bottles
More configurable promotional items