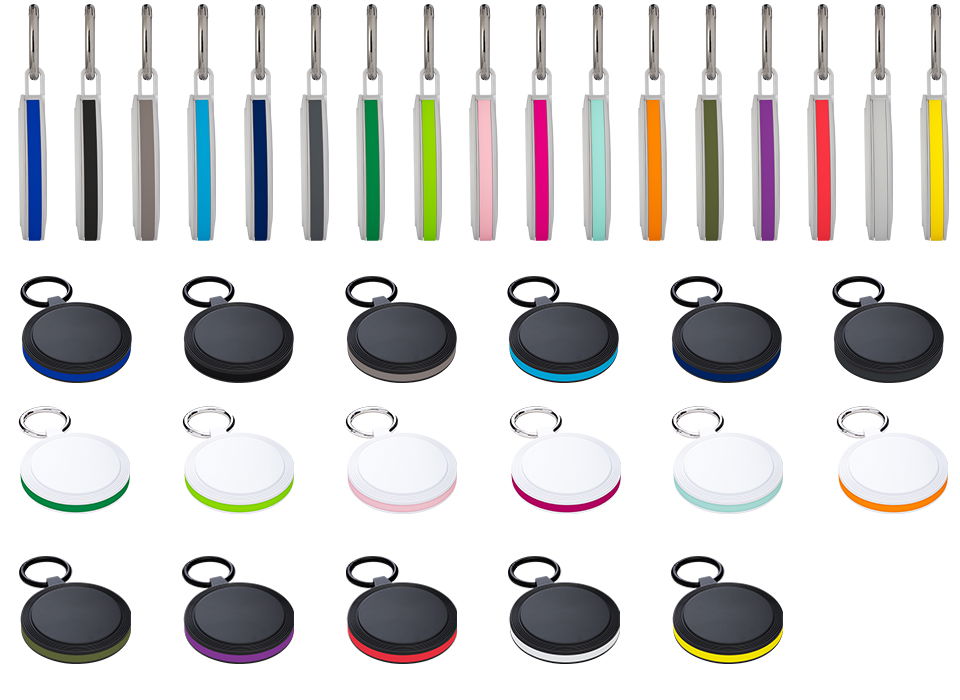 The colours


How about one of 36?

The 6-in-1 REEVES-myConvertics cable set offers you a wide range of design options. A silicone ring adds additional colour accents here. You can choose between 17 colours. How about a bright yellow or a cheerful pink, for example? Or for those who prefer understatement: we also have black, white and grey on offer. The case itself comes either in black with a black carabiner hook, or in white with a silver carabiner. On request, the box is also available without a silicone ring.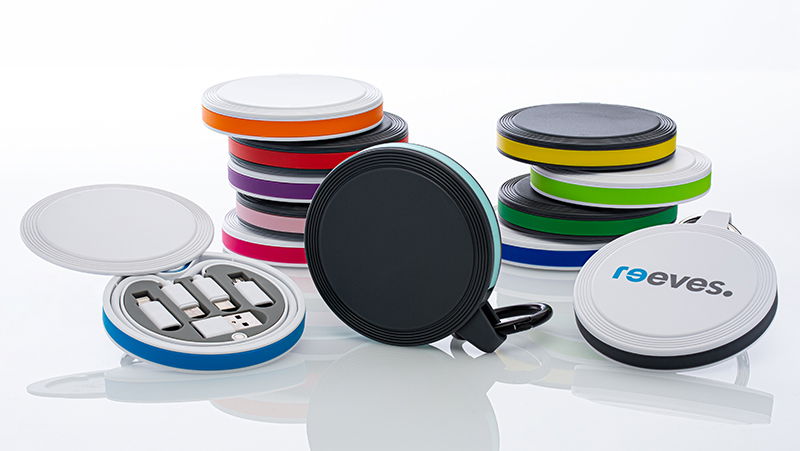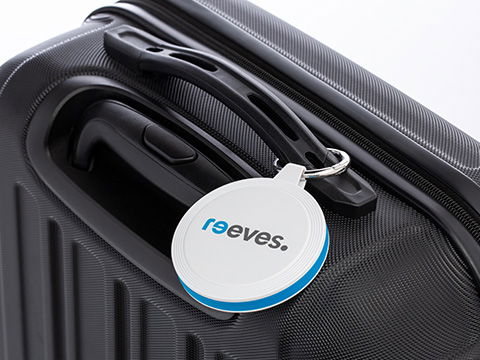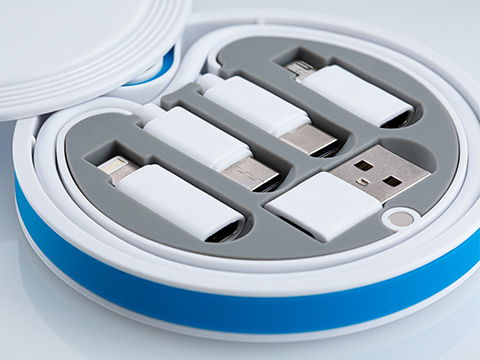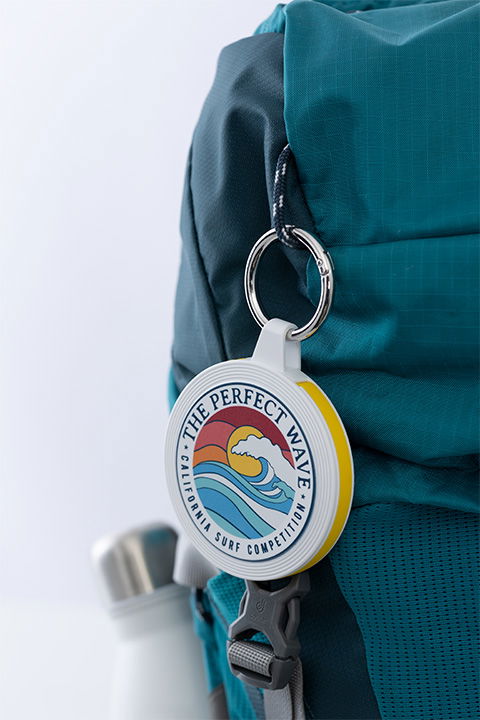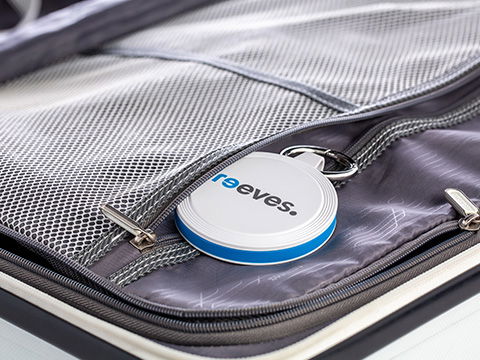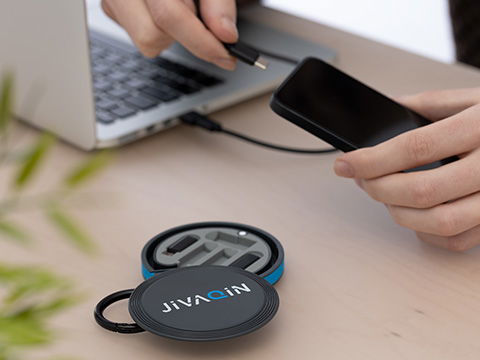 6-in-1 cable adapter with organiser case


From now on, cable mess is a thing of the past

You might like this – our REEVES-myConvertics 6-in-1 cable set contains a charging and data cable, as well as adapters for six functions: A 48 cm USB Type-C to USB Type-C cable, an 8 Pin for Apple® adapter, a Micro USB adapter and a USB-A adapter. The large housing cover made of ASB plastic with magnetic closure offers plenty of space for your individual advertising.
Various connections for flexible charging on the go
Robust round Ø 41.5 mm carabiner hook – ideal for attaching to rucksack or bag
Inner storage space and outer ring made of silicone
ABS plastic case back with carabiner holder and magnetic catch, recess for silicone ring
Optional silicone ring in 17 colours – the ring gives extra grip when opening/closing
Easy opening / closing by way of a lateral sliding movement (advertising always visible)
Satin surface structure and colour selection like REEVES-myMatola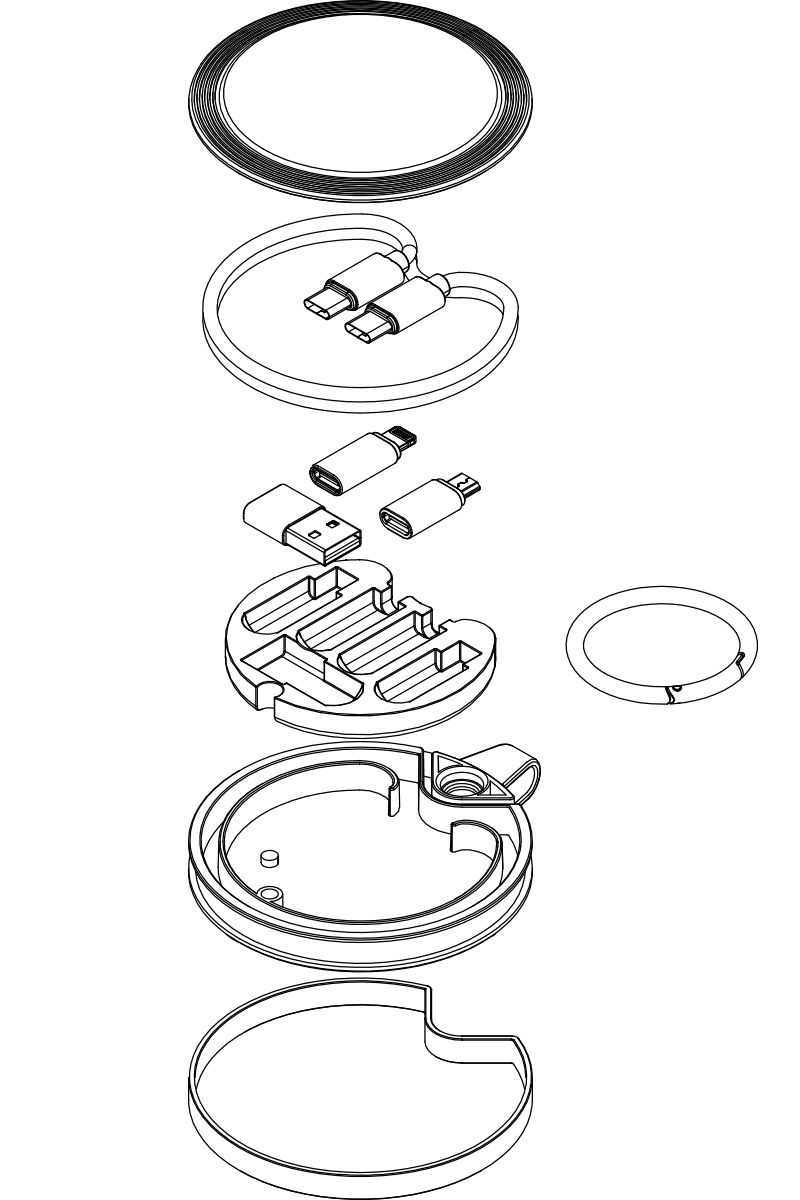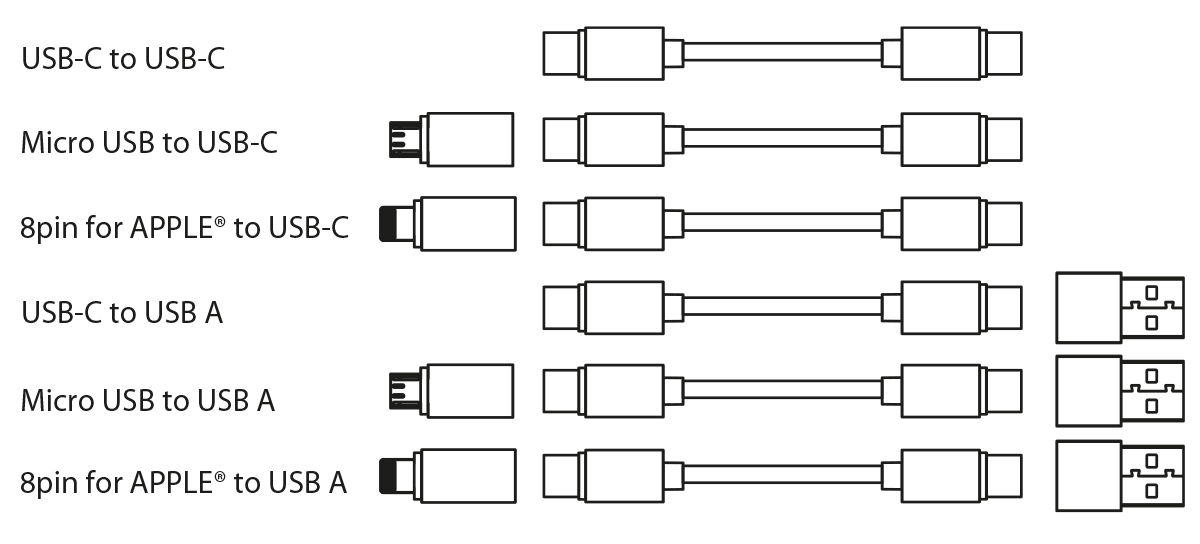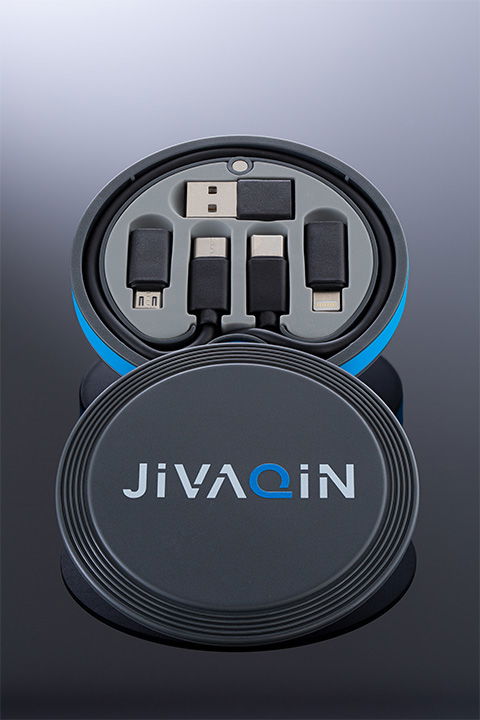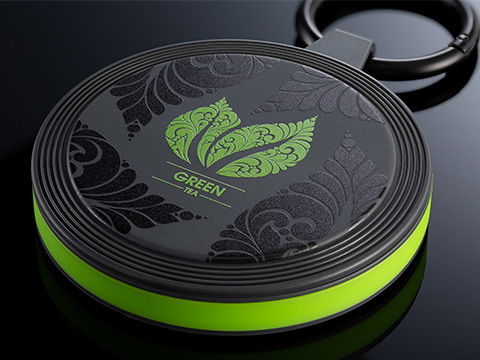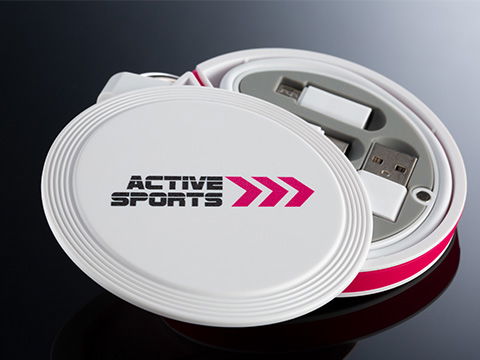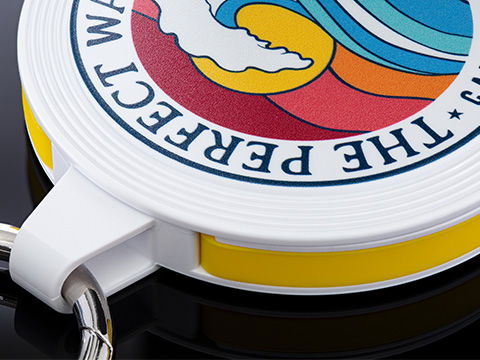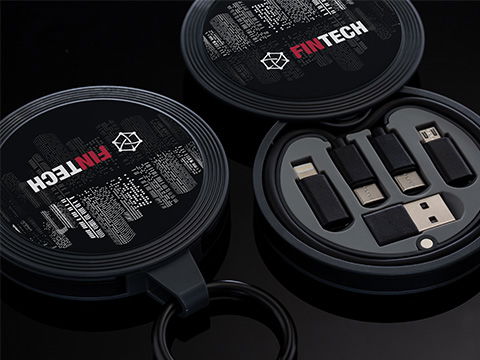 Customisation


Always visible

We make you an offer: why not have the case of your 6-in-1 REEVES-myConvertics cable set individually customized? For this purpose, we have some attention-grabbing techniques on offer.
Precise 1C and 2C pad printing
UV-print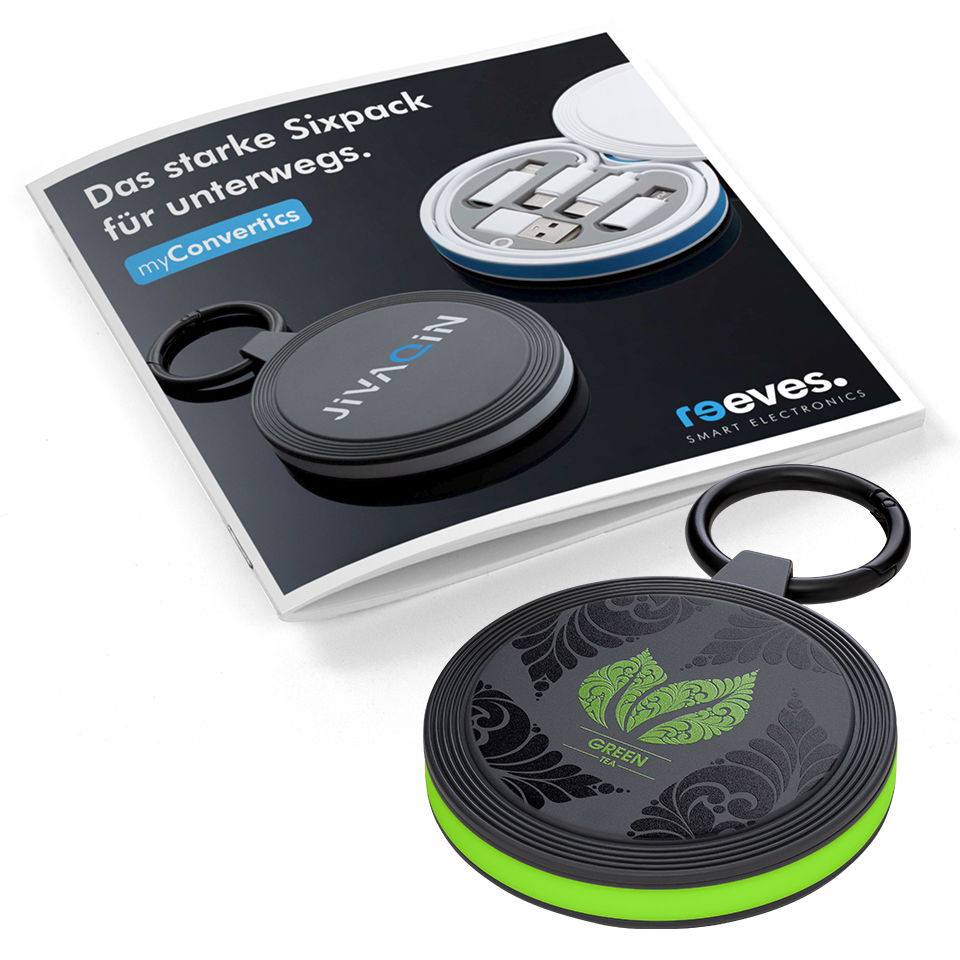 Marketing


Our energy – your appearance

We put plenty of energy into the development of new products. We inject just as much power to place you and your individual REEVES-myConvertics cable set (including adapters) in the best possible light.
Detailed colour chart with Pantone allocation for

PDF download
Digital info brochure / product presentation with logo visualisation

High-quality product photos for download

Product video with your individual intro / autro

Samples as illustrative specimens

Other materials on

request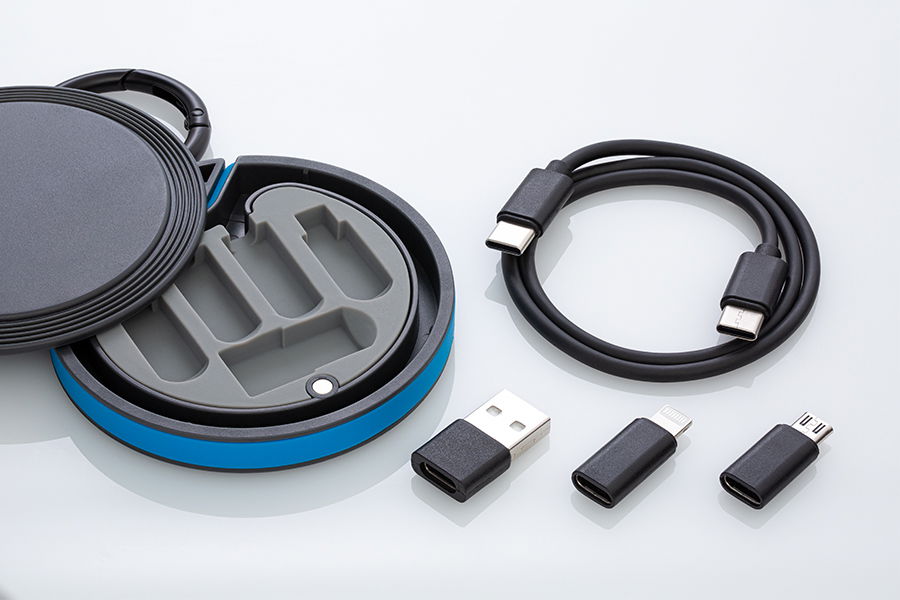 USB-C becomes the be-all and end-all
Did you know that from mid-2024, devices will only be sold with a USB-C connection? That is just one reason why our 6-in-1 cable set REEVES-myConvertics is so attractive. Sustainability is another. Thus, devices such as smartphones, laptops and tablets should always be used until the end of their life. It is not uncommon for charging and data cables to become lost or broken over time. Therefore, these tools are guaranteed to remain useful for longer. Last but not least, with REEVES-myConvertics, you always have the right cable with you on the road and when travelling.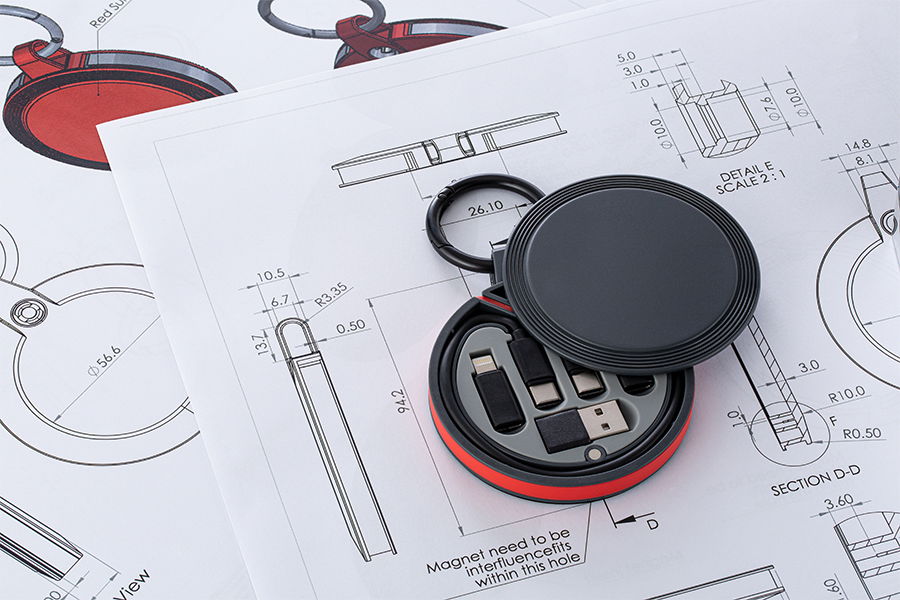 The design idea
A top solution from REFLECTS®
Our practical 6-in-1 cable set, REEVES-myConvertics is full of creativity and design performance. The shape of the case is based on the dot from the REFLECTS logo. The lid can be easily opened by a twist and turn motion. A customization, such as your company logo, always remains visible. And to literally round it all off, the circular design, the material, the surface structure and the silicone colours match our REEVES-myMatola wireless charger perfectly.
Special designs


There's a lot more

Special requests are our speciality. This also applies to our 6-in-1 cable set. From 300 pieces, we can produce the silicone ring in your desired colour. The housing is available in a special colour from 5,000 units. We will be happy to advise you on what is possible.



With us, you are always on the ball
REEVES-myConvertics is CO2e-neutral through compensatory efforts. We support an offset project in Karnataka, India (link to info). The article is designed so that the product's components can be easily separated in recycling. In order to reduce freight volume and thus CO2e, final assembly takes place in Germany.
Yes. REEVES-myMatola and REEVES-myConvertics complement each other perfectly. The REEVES-myMatola Wireless Charger can power all devices that support wireless charging. REEVES-myConvertics is a practical helper for all end devices that require a cable. But the round design and the identical surface structure, in particular, make the two articles of the brand "REEVES – smart electronics" interesting. Offer the promotional products as a bundle or one after the other.
Actually, for everyone who is often mobile, likes to travel or wants to work on the road.The fact is: our world is becoming increasingly digital, people more and more mobile. The boundaries between life and work are becoming ever more blurred.
Thanks to digital infrastructures, we can work, communicate or enjoy entertainment anywhere with mobile devices. So the target group for charging cables is very large. This is because all digital end devices have to be charged or connected by cable at some point. Whether it's a digital camera, smartphone, headphones, tablet or wireless speaker: from time to time, they need power.
In short, your end users can be customers, employees, trade fair visitors, suppliers or business partners. Cross-sectoral and independent of occasion.
More configurable promotional items