myCasan, myPetrolina & myLille
Drinking bottles with individual carrying strap
The CASAN drinking bottle is one of our most popular bottles. Reason enough to let the family grow! Above, new individualisation possibilities are making the article group more popular than ever. The drinking bottles from the CASAN family are now also available with individualised straps(from 100 pieces) ! As with lanyards, you can freely design them and make them, even when viewed from a distance, an eye-catcher.
A unique concept: Individual strap for RETUMBLER® drinking bottles
It's a big move towards more individuality and a corporate look: Don't customise as usual and ensure maximum recognition of your brand with a carrier strap in your colours and with your distinctive motif.
The 15cm long strap, made of polyester, can be completely individualised with heat transfer. Here, we cooperate with an extremely reliable and competent partner in the EU. The bottles are printed at the company's site in Cologne and finished with your customised straps. Of course, we will also make sure that your masterpiece reaches you as quickly as possible in order to make sure your advertising can make an impact.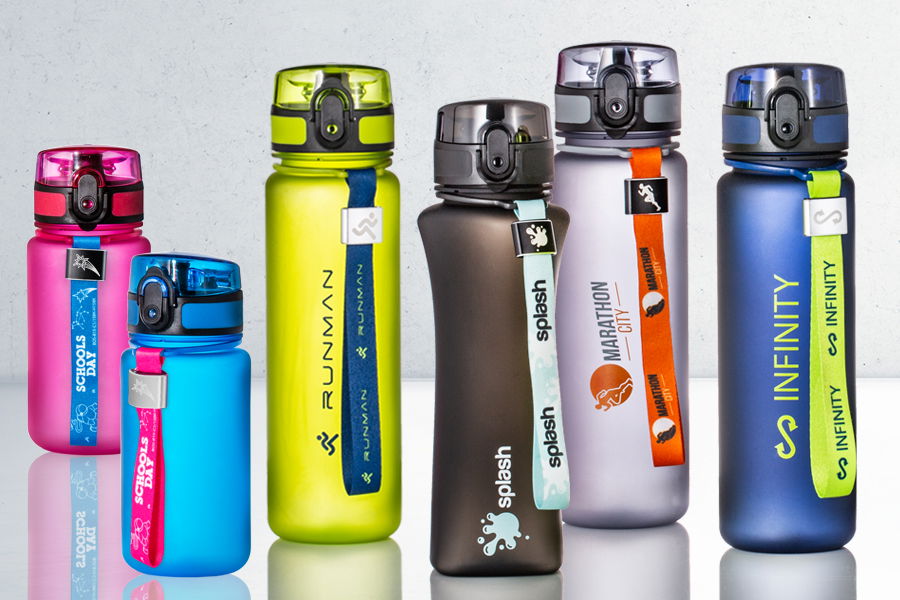 The customizable drinking bottles