The REFLECTS-FIDGET TOY - tactics and haptics
52528
A trendy game, made famous by a popular social media platform, is conquering the world. The REFLECTS-Fidget Toy works with rows of small, geometrically arranged bubbles and serves the same craving many people have for popping bubble wrap. Unlike the foil, this game allows you to start over and over again and make the bubbles pop. A toy that helps relieve stress or is simple fun as a game with instructions for two players. The soft, rectangular silicone form can be customized by laser engraving or printing on the 50 x 20 mm wide area above the bubbles.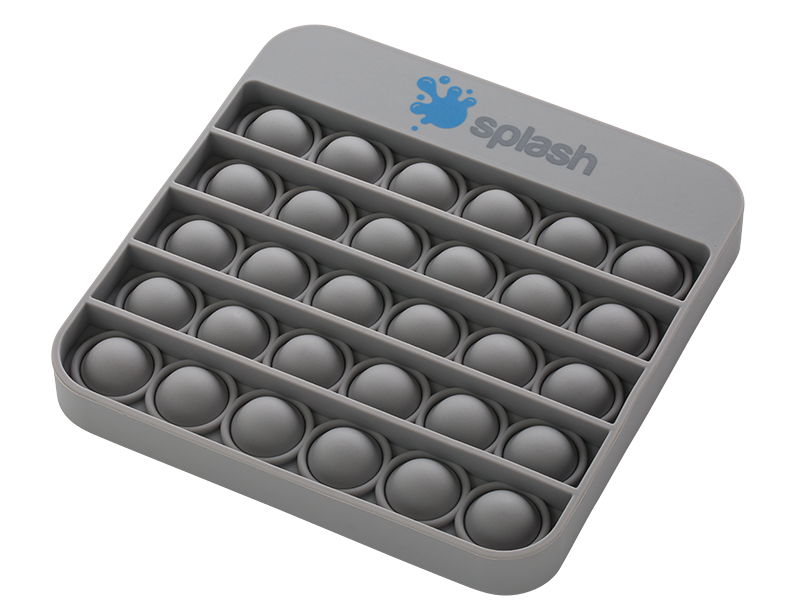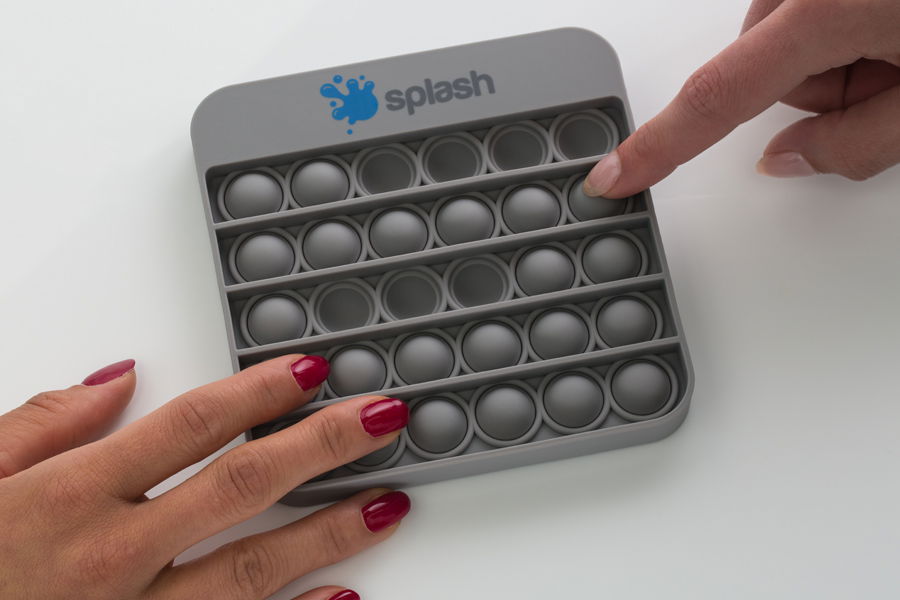 Play in pairs:
The two players take turns pressing bubbles from any row. Each player can press one or more bubbles during his turn, as long as they are next to each other. The player who presses the last bubble loses the round. But don't worry: simply turn the board over and start the next round. The first player to win three rounds wins the game.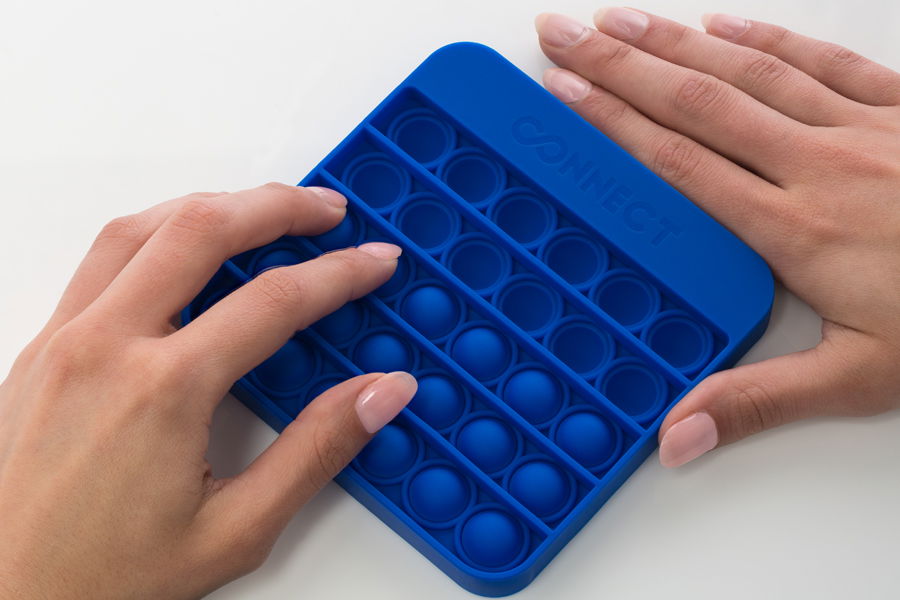 Stress relief:
Press the bubbles in the soft silicone form and playfully enjoy the stress-reducing effect. When you have pressed in all the bubbles, the REFLECTS-FIDGET TOY can simply be turned over and you may start again. You will see: It is almost impossible to put it down! Restless fingers can occupy themselves for hours with this toy made of soft silicone. Another positive aspect: A person's ability to concentrate is significantly increased by the movement of the hands during play.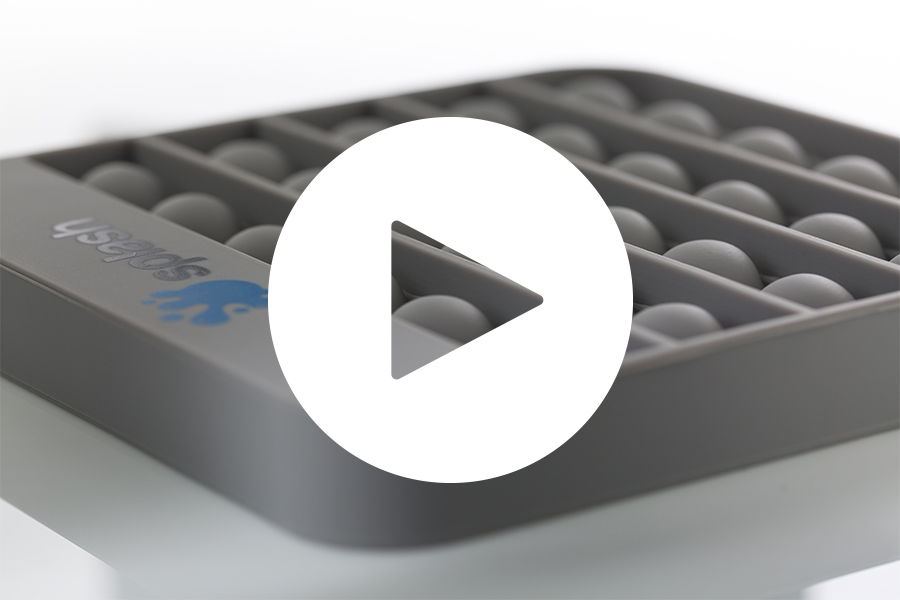 | Quantity | Price per item |
| --- | --- |
| from 100 | 3,63 € |
| from 300 | 3,44 € |
| from 500 | 3,11 € |
| from 1.000 | 2,93 € |
| from 1.500 | 2,75 € |
*The prices include a 1c print.
All prices excl. VAT plus shipping costs and possible delivery charges, if not stated otherwise.
Set up charges
Price per item
Setup per colour
52,50 € (one-off costs)
Price per additional colour
0,08 €
Laser engraving
0,24 €
Setup costs individual packaging
180,00 € (one-off costs)
Min. quantity individual packaging from 500 pieces extra charge*
0,33 €
*From 1000 pieces without extra charge !
Delivery times
100-500 pieces approx. 3-5 weeks
500-2.000 pieces approx. 5-6 weeks
(Own colour MOQ 1,000 pieces)