The colours


Always different - 648 variants

648 colour combinations offer you near endless possibilities to create "your" individual REEVES-myFlash 700. There are hardly any limits to your own imagination and the fun you'll have.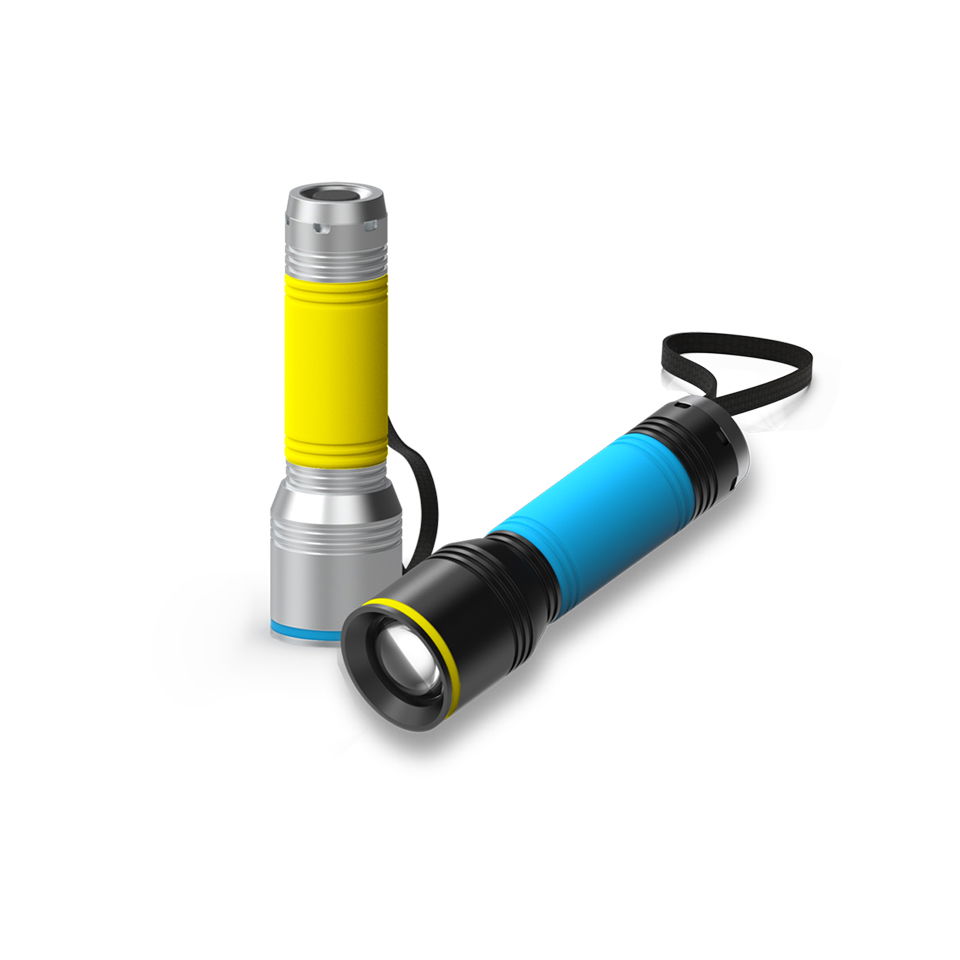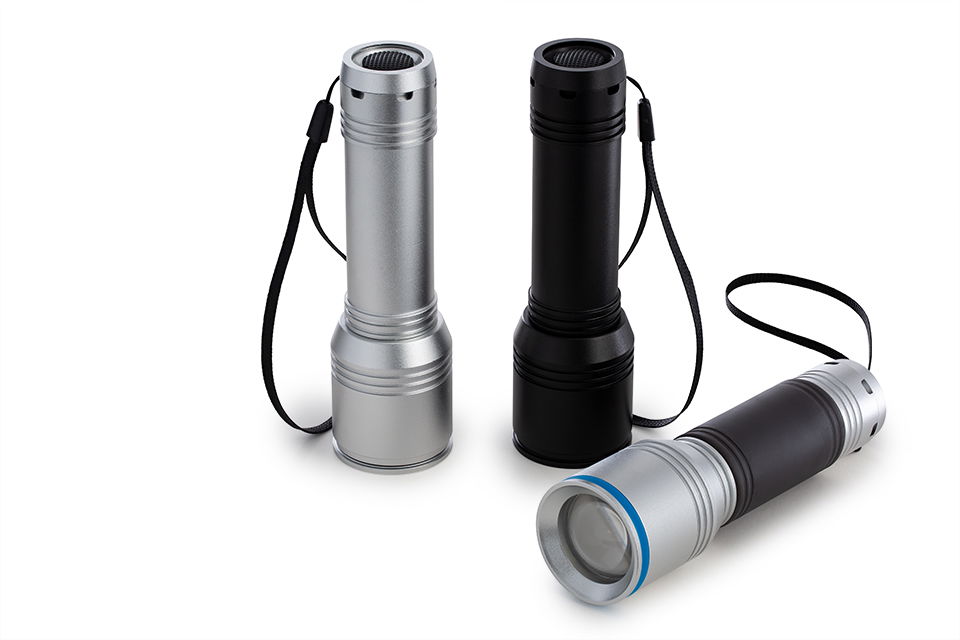 The torch


A bright bundle of joy for every occasion
The REEVES® myFlash 700 is a shining example of functionality and timeless design aesthetics. The materials and their features make them a useful companion in everyday life – whether for DIY at home or camping in nature.
High-quality full aluminium housing
Colours: silver or black (anodised)
LED: Osram P8 (white)
Brightness: 700 lumen
REFLECTS® proprietary design and design protection
Light cone zoomable
Maximum range 376 metres
Maximum brightness 35,400 candela (luminous intensity)
5 light modes: high, mid, low, flashlight, SOS
Rechargeable via Mirco-USB port, cable (USB-A to Mirco-USB) included
Battery life: high = 45min, mid = 1:15h, low = 2:30h
Incl. plastic box and gift packaging
Textile grip strap in black for a secure hold
Configurable with ring and/or sleeve
The ring


Say "yes" to this accent!
You can also set individual accents with the coloured ring. Here, too, you have the choice between many different colours.
Optional colour accent
17 different colours in stock in Cologne
Made from high-quality silicone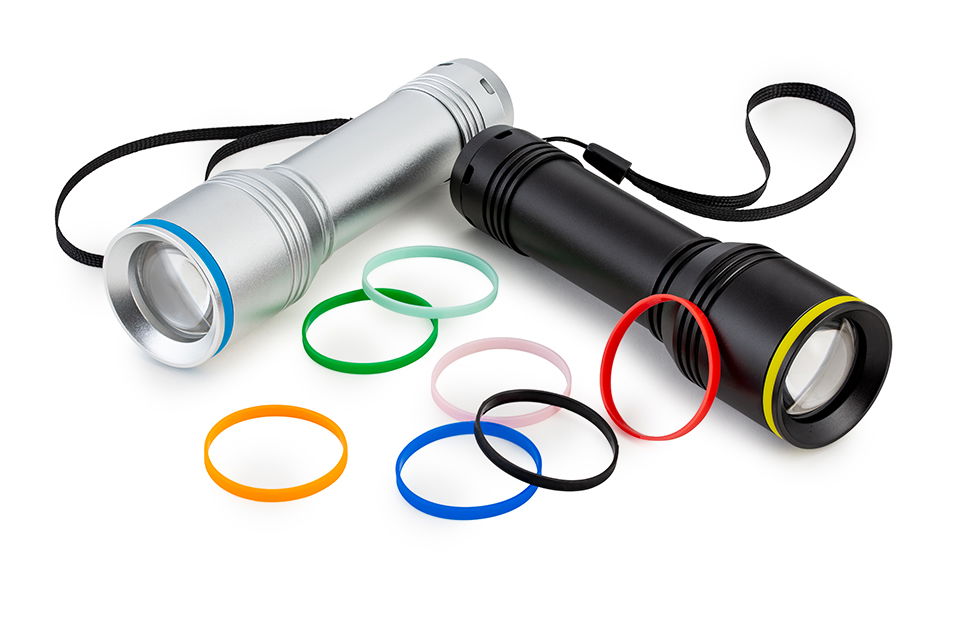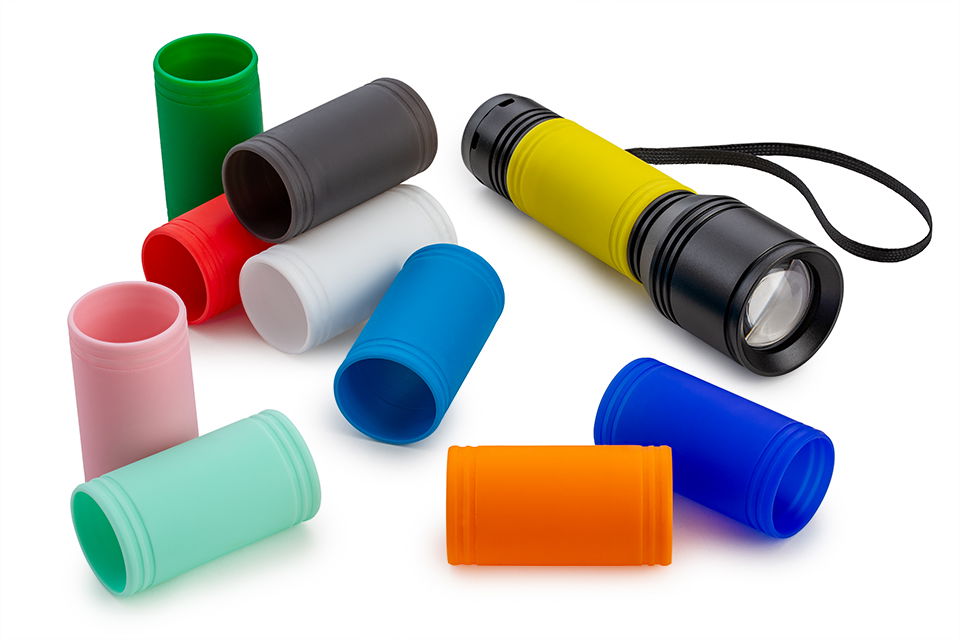 The sleeve


Everything under control
The sleeve located on the grip zone ensures that the REEVES® myFlash 700 LED torch sits securely and firmly in your hand. It can also be customized in terms of colour.
Makes the aluminium torch fit comfortably in the hand
Optional colour accent
17 different colours in stock in Cologne
Made from high-quality silicone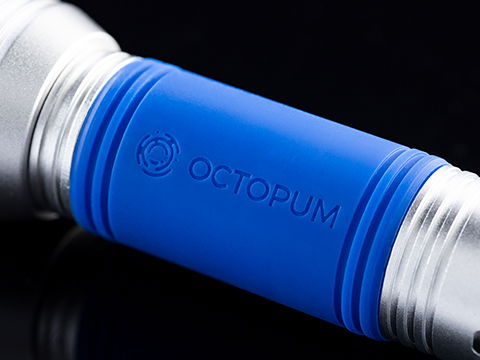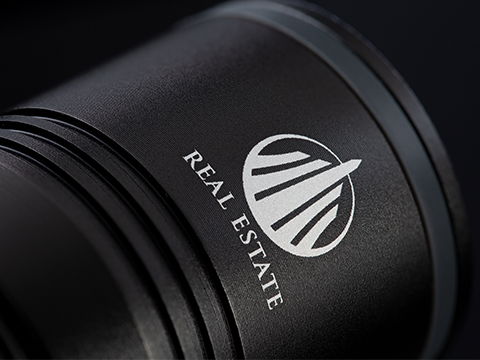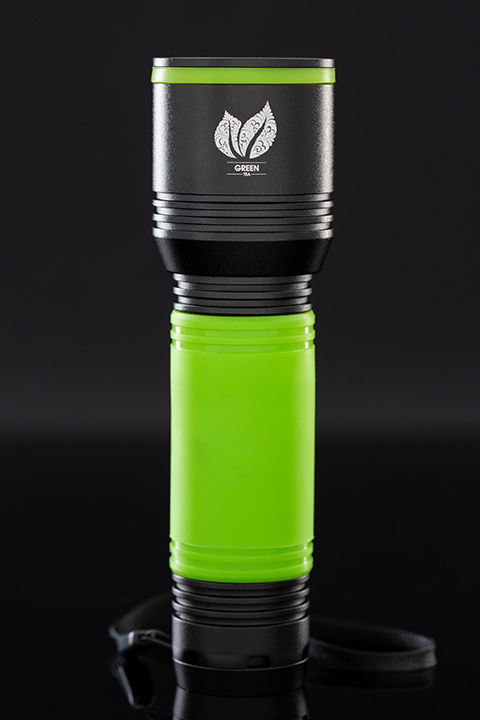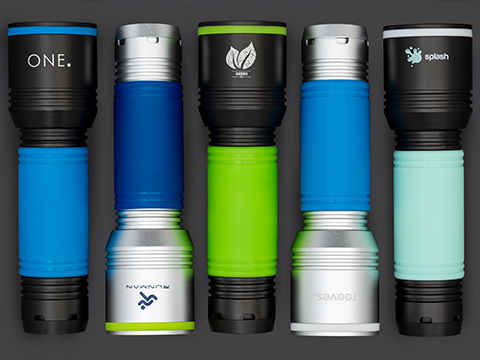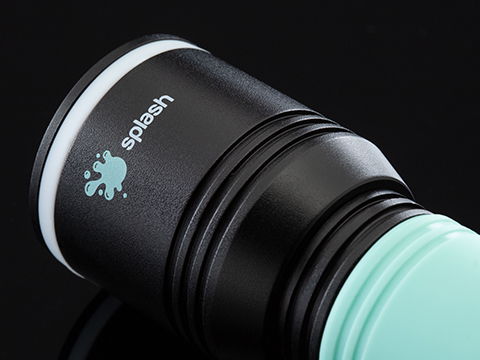 Customisation in Cologne


Individual – just like everything else from REFLECTS®
You know that, with REFLECTS®, you'll always enjoy that little bit more. That is why you also have the option of having the REEVES® myFlash 700 individually refined.
Individual laser engraving
Precise 2C pad printing
Maximum flexible UV printing
CO2 laser engraving on sleeve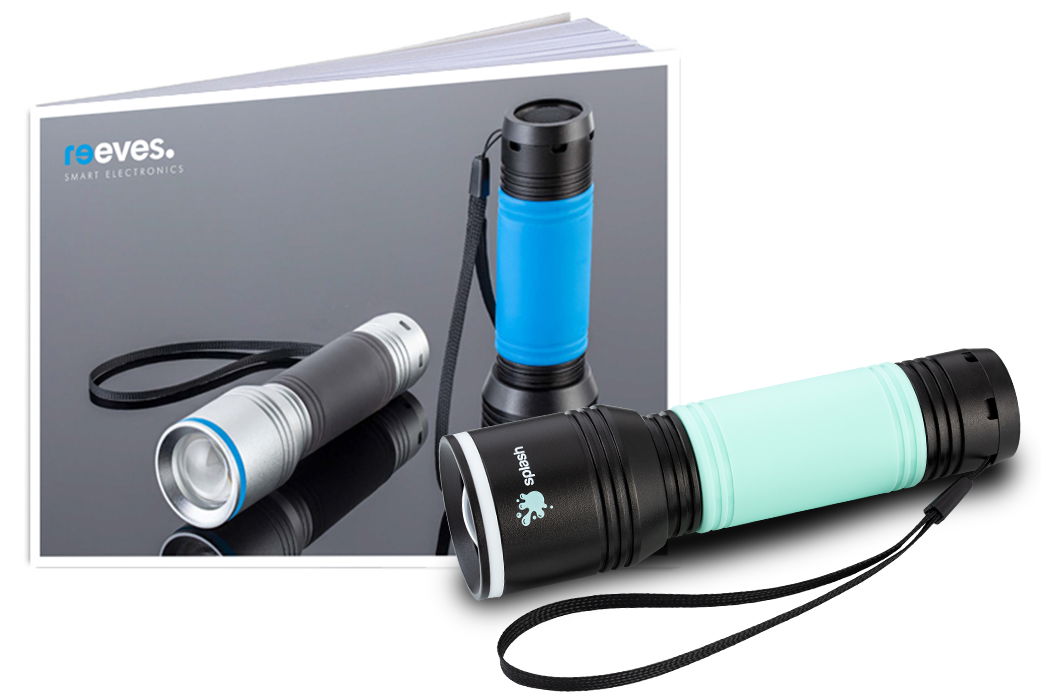 Marketing


All-round support you can depend on
With our marketing materials, we support you in marketing the myFlash 700. If you need individual support, please contact us.
Detailed colour chart with Pantone mapping as PDF
Digital info brochure / product presentation with logo visualisation
High-quality product photos for download
Product video with your individual intro / autro
Samples as illustrative specimens
Other materials on request
Good to know


The torch with certain extras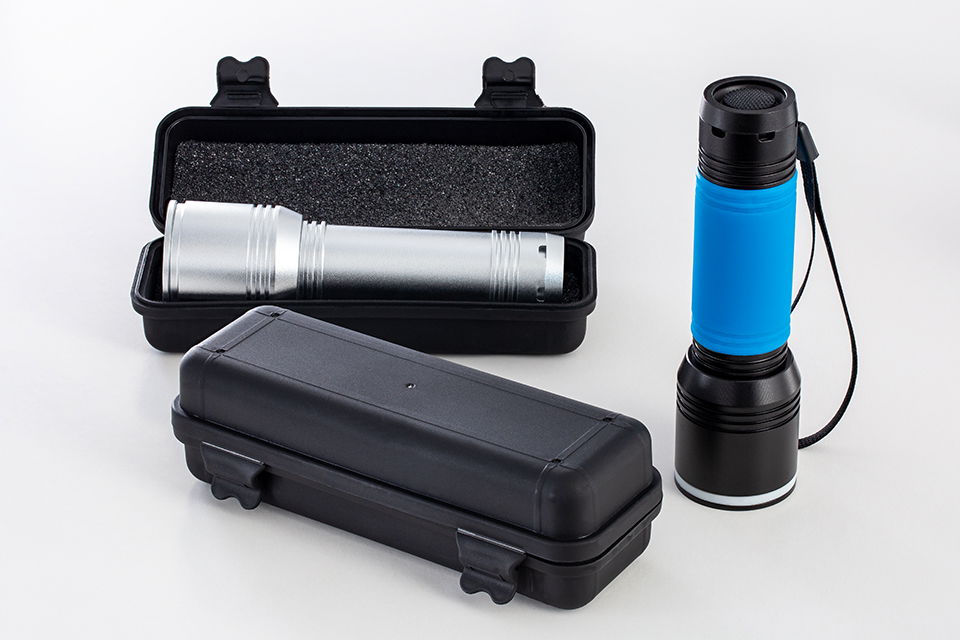 Plastic box
Our LED torch REEVES® myFlash 700 is supplied in a black, lockable plastic box. A cardboard gift box rounds off your delivery.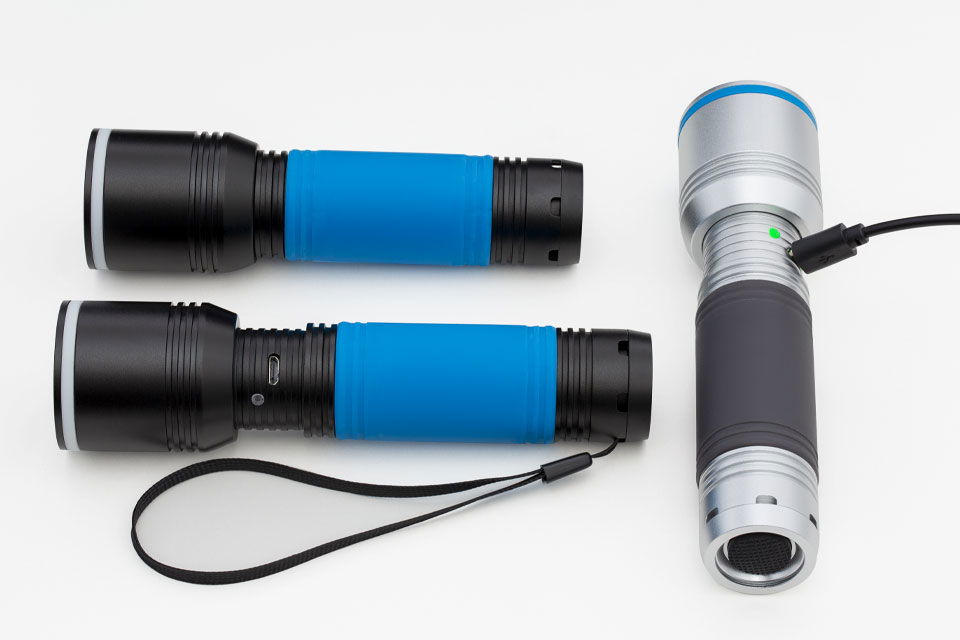 Recharge
The torch's battery can be charged without any problems. You simply slide the head of the torch upwards (zoom function). Underneath, you will find a Mirco USB port. This is usually hidden by the head, making it IPX4 splash-proof. A USB-A to Mirco-USB charging cable is included.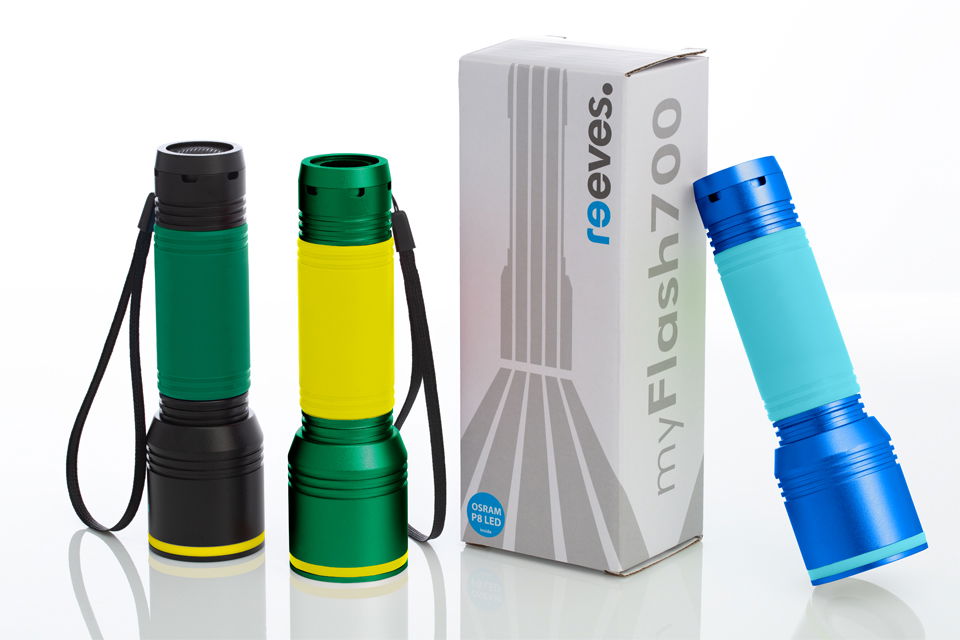 Our special designs


For all those who have other wishes
You need a particular colour or that special finish? So much is possible and also feasible. Just let us advise you on your options.
Silicone in a desired colour from 2,000 units
Torch in a special colour from 3,000 units
Individual gift packaging from 3,000 units
Questions and answers
We won't leave you in the dark
Yes, you can also purchase the torch without the silicone colour accents. To do this, simply select the corresponding components in the configurator.
Yes, our REEVES ® Flash 100 is similar to the REEVES ® myFlash 700. However, the smaller "sibling" made of aluminium is not as luminous. It also offers fewer configuration options. However, it has a COB light on the side and is also supplied in a plastic box.
Yes, all technical specifications have been independently verified. You can request the complete test report from your Account Manager.
No, with a weight of just 170 grams, it is rather light. Nevertheless, it has a high-quality feel and look to it.
More configurable promotional items